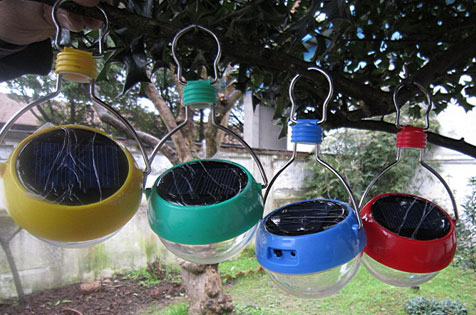 Why do solar lights require batteries? How do solar lights work?
All solar lights require rechargeable batteries in order to store the solar power collected by the sun during the day to power the light at night. During the day the solar panel will recharge the internal batteries in the solar light so there is ample power in the evening for the lights to illuminate.
Will I need to replace the rechargeable batteries in my solar lights?
Yes. Most rechargeable batteries should be replaced every 18-24 mos. LED Solar Lighting is super energy efficient so your batteries can last longer depending on usage.
During the night,the battery powers the leds. light in during the day,sunlight charges the battery Led light. clean,safe solar lights that are good for the environment and improve lives.