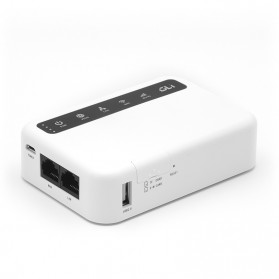 23%
GL-MiFi is a now a finished product. It transfers 3G/4G LTE signal to Wi-Fi. With embedded OpenWrt system, it is extremely extendable in functions. It can be used in car, home or industrial scenarios. By separating modem and CPU and using Industrial grade modules, GL-MiFi brings you security with best…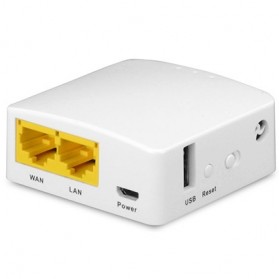 26%
Mini Smart Router terbaru GL.iNet ini menggunakan OS OpenWRT, hadir dengan fitur yang sama namun diperbaharui dengan design case yang lebih modern dari versi sebelumnya. GL.iNet GL-AR150 dilengkapi dengan 16MB ROM, 64MB RAM dan Atheros 9331 Soc 400M.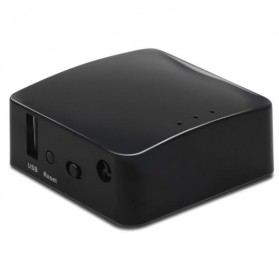 25%
GL-AR300M, Router, USB wire packed in bubble envelop, black case. No power adapter, no package. GL-AR300M push the hardware specs to the extreme for a mini router.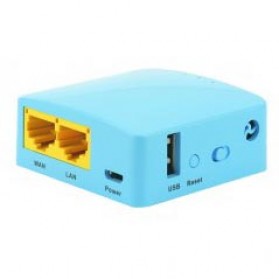 26%
Powered by MT7620A 580Mhz SoC, GL-M300A support up to 128M RAM. It is powerful yet small, ideal for VPN etc. applications. Support Up to 64GB Micro SD Card and 128M RAM, this mini router gives you capability to use as personal cloud. Experimental support : ownCloud and Pirate Box.
Remind Me when Item is Ready