Knowledge Zenith Special Edition 7mm In-Ear Earphones Dual Magnetic Sound Unit - KZ-EDR1 - Multi-Color
Print
SKU

KZSK04MC

Berat Pengiriman

0.15 kg

Garansi

1 Bulan

Pilihan Warna

Stok Sekarang

Stok toko habis? Pre-order Sekarang Lihat Detail
SUPER DISCOUNTS

Nikmati belanja murah ditambah diskon spesial

1-DAY SHIPPING

Pesanan diproses sesaat setelah pembayaran lunas

TOP PRODUCTS

Semua barang kami terjamin mutu dan kualitasnya

LOWEST PRICE

Kami selalu memberikan harga terbaik tanpa mengurangi mutu
Overview of Knowledge Zenith Special Edition 7mm In-Ear Earphones Dual Magnetic Sound Unit - KZ-EDR1
Excellent Headset with Enthusiasm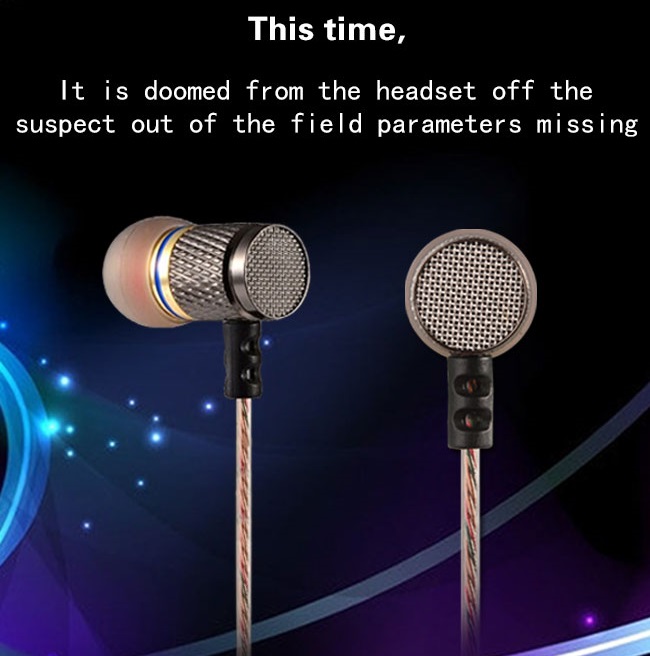 Knowledge Zenith ED Special Edition 7mm double magnetic technology structure pronunciation unit, the highest level of performance with a magnet. IE800 same paragraph using the diaphragm, can produce an iron analytical skills competition.
Knowledge Zenith ED Special Edition comes standard with four sets imported from Japan fever LC-OFC wire, wire signal conduction rate not less than Furukawa silver wire. And professional-grade headphones was equipped with three balanced plug design.
Features
Professional Harmonic Attenuation Technique
Headset reart mesh design can effectively counteract harmonic resonance, reducing headphones produce a sense of glitches during playback music, cavity back shock phenomenon. So the headphones sound more pure naiting.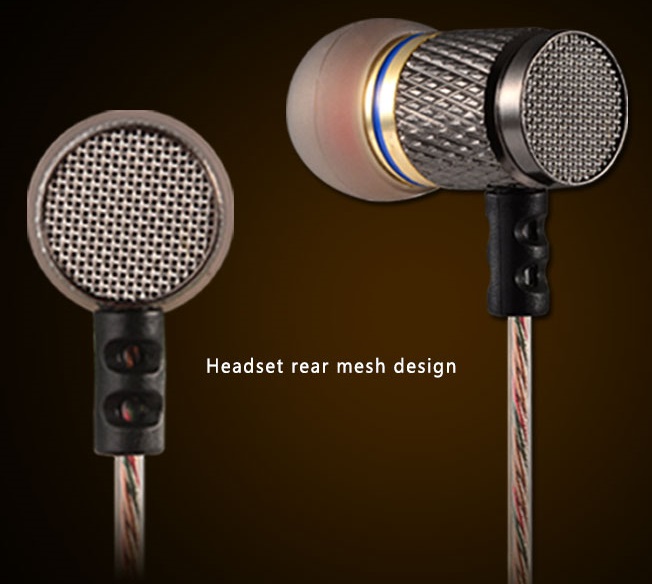 Independent Four Core Balance Plug Design
Balance the four wiring, left and right channels separately from groundtransport, and then set up dual exhibit cleaner, more wide range of sound field.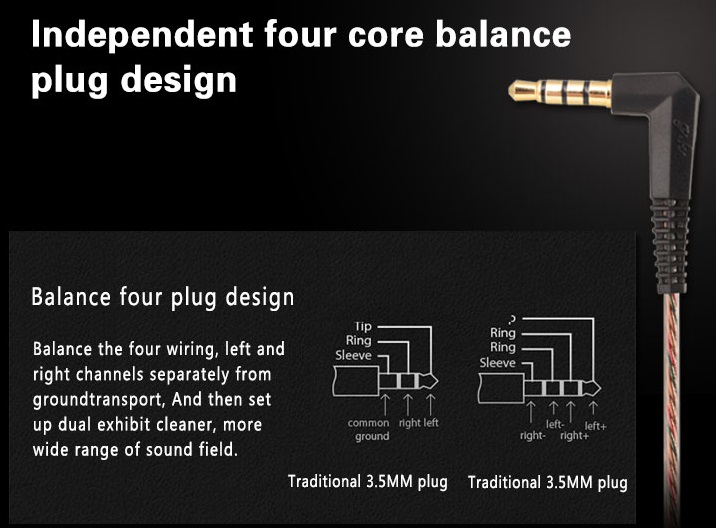 ED Special Edition
Ring structure of magnetic technology with conventional pronunciation unit single Yuan, biggest difference is that it has the highest level of ferromagnetic able with Japanese imports of high polymer diaphragm. It does not require very professional drive device may also be perfect, since it has a close 120db abnormal sensitivity (traditional moving coil unit only 98db)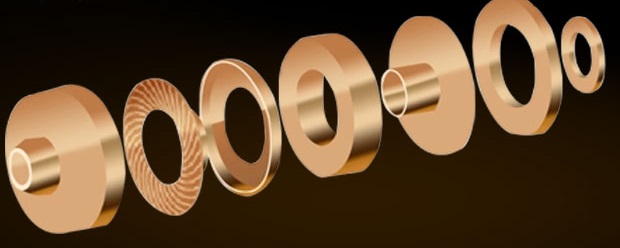 7mm Double Magnetic
Dual magnetic structure to make it more than an ordinary magnetic speaker.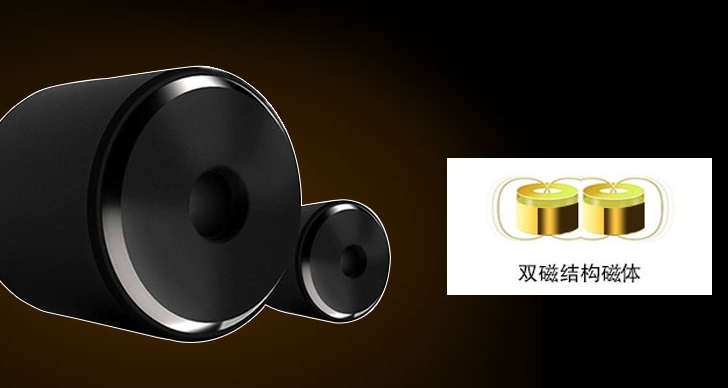 Nearly Lossless Transmission of Wire
Unique products using the same level of 4 shares 56 core LFC all through the preparation of black wire (traditional ear only 14 core machine wire), with four professional grade balanced pins to the conduction rate of music to 99.9998%.

Package Content
1x Knowledge Zenith Special Edition 7mm In-Ear Earphones Dual Magnetic Sound Unit - KZ-EDR1
4x Replacement Earbuds
Video YouTube di bawah hanyalah ilustrasi fungsi dan penggunaan produk. Kami tidak menjamin barang kami 100% mirip dengan produk dalam video YouTube tersebut.
Photos of Knowledge Zenith Special Edition 7mm In-Ear Earphones Dual Magnetic Sound Unit - KZ-EDR1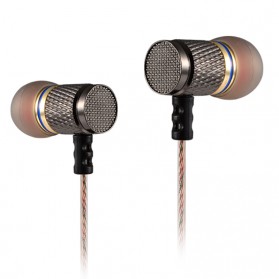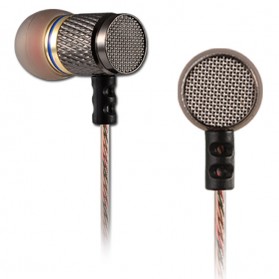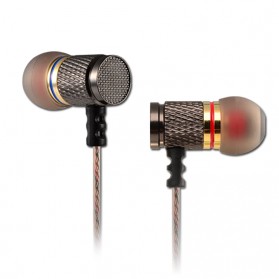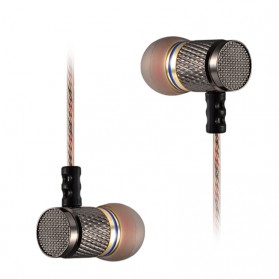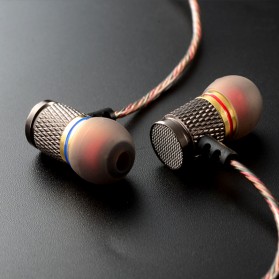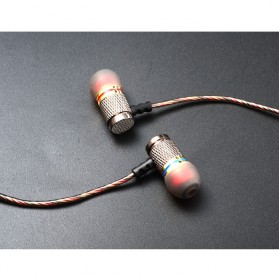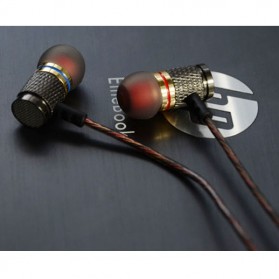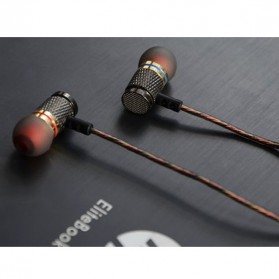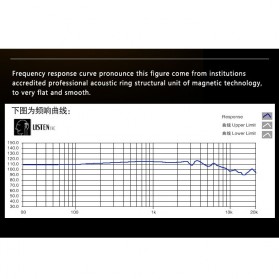 Technical Specifications of Knowledge Zenith Special Edition 7mm In-Ear Earphones Dual Magnetic Sound Unit - KZ-EDR1
Frequency Response
6-31000HZ
Impedance
18 (ohms)
Others
Connectors : 3.5mm
Sensitivity: 120 dB (dB / mW)
Whether the microphone : No
good

by Angga Surya Winata on Jul 22nd 2020

gak nyangka headset murah suaranya begini
mantul

Great quality with extremely cheap price

by Raden Vicky Irawan on Jul 19th 2019

Awalnya agak ragu ama kualitasnya karena harganya yang murah, tapi karena keluaran brand KZ saya jadi penasaran ingin mencoba itung2 sekalian untuk backup earphone. Sebelumnya saya sudah pernah mencoba KZ ZST dan cukup puas dengan itu. Tapi untuk EDR1 ini sebenarnya saya tidak berekspektasi terlalu tinggi karena harga yang murah dan review diluar jg tidak terlalu banyak.
Setelah saya membeli dan mencobanya sendiri, ternyata kualitasnya cukup memuaskan. Boleh dibilang earphone ini karakternya all rounder dan tidak terlalu menonjol di range high, middle, atau low-nya. Supaya karakter suaranya keluar, harus cari eartips yang benar2 pas dengan ukuran telinga, untungnya di paketnya sudah disediakan eartips dengan beberapa ukuran sehingga tinggal dipilih yang sesuai ukuran telinga.
Overall untuk harga semurah ini, kualitasnya cukup baik dan bisa diandalkan untuk daily use.

Are You Sure About This IEM?

by Antares Bugi on Jul 30th 2018

Pertama kali melakukan pembelian terhadap merk KZ, dan langsung terpukau.
Beli IEM ini karena mau iseng beli IEM murah tapi kualitasnya oke, jadi tanya-tanya ke teman yang suka mainan di-audio kere hore seperti ini dan untuk perkenalan dengan KZ disarankan menggunakan EDR1 ini.


Langsung beli dua, dengan mic dan tanpa mic.
Dan terpukau dengan kualitas nya.

Setidaknya untuk price range seperti ini, sudah melebihi ekspektasi.


Boleh lah

by lutfi on Feb 17th 2017

1 people found this review helpful

Design hampir sama seperti merk lain, tidak ada mic. tapi kalo bicara kualitas suara bisa dihandalkan. Dengan spec treble yg kurang mumpuni, tapi ditutupi oleh suara midle dan bass yang OK. Bass terasa soft tidak terlalu nonjok tidak bikin telinga sakit. Treble yang kurang bisa di atur di equalizer: frequencies (treble 16KHz dibuat +10 ; 6k dibuat +5), (mid 2,5k dibuat -10), (bass 1k dibuat -5 ; 400 dibuat 0). Dengan spec equalizer seperti itu menurut saya hasil suara yang dihasilkan cukup memuaskan.

KZ EDSE

by Kenneth Hakim on Feb 22nd 2016

kz edse , 1 lg earphone keluaran knowledge zenith yang bikin kaget sama harganya dan hype di internasional
bassnya terasa pas, ga terlalu berlebih, vokal sweet, high agak sparkly
build qualitynya terasa premium
sangat2 recommended deh


top price to performance

by Sadat Haybat Kannaby on Jan 27th 2016

sangat puas, bass manteb, vokal masuk, staging tidak terlalu luas tapi masih tahap wajar mengingat harganya yang murah...
suaranya cukup renyah dan gurih, all rounder yang mantab, segala genre mampu dilahap setelah burn in 300 jam...


Nice all rounder

by Yohanes Wimpy on Jan 23rd 2016

Upon receipt, I urge myself to try this IEM. After a few hours burning in, KZE show its true character, a nice all rounder that comes in a budget rate. Very good at midrange, somewhat shy at high end and bass range. I need to pinpoint its position in my ear so that the high end and bass will come out and giving warm and balance feeling. Maybe I shall look for tips replacement that will fit on my ear.

Satisfied

by Ahmad NZ on Nov 2nd 2015

Very good build and sound quality..but a bit too heavy
Remind Me when Item is Ready