Knowledge Zenith Special Edition 7mm In-Ear Earphones Dual Magnetic Sound Unit with Microphone - KZ-EDR1 - Multi-Color
Print
SKU

KZSK0GMC

Berat Pengiriman

0.15 kg

Garansi

1 Bulan

Pilihan Warna

Stok Sekarang

Stok toko habis? Pre-order Sekarang Lihat Detail
SUPER DISCOUNTS

Nikmati belanja murah ditambah diskon spesial

1-DAY SHIPPING

Pesanan diproses sesaat setelah pembayaran lunas

TOP PRODUCTS

Semua barang kami terjamin mutu dan kualitasnya

LOWEST PRICE

Kami selalu memberikan harga terbaik tanpa mengurangi mutu
Overview of Knowledge Zenith Special Edition 7mm In-Ear Earphones Dual Magnetic Sound Unit with Microphone - KZ-EDR1
Excellent Headset with Enthusiasm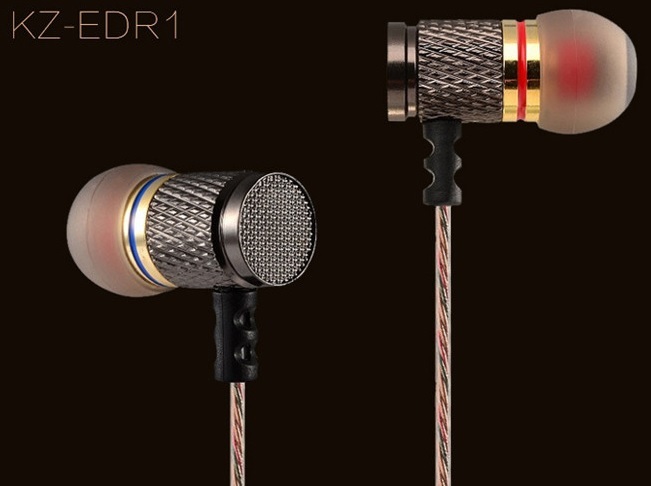 Knowledge Zenith EDR1 Special Edition 7mm double magnetic technology structure pronunciation unit, the highest level of performance with a magnet. IE800 same paragraph using the diaphragm, can produce an iron analytical skills competition.
Knowledge Zenith ED Special Edition comes standard with four sets imported from Japan fever LC-OFC wire, wire signal conduction rate not less than Furukawa silver wire. And professional-grade headphones was equipped with three balanced plug design.
Features
Professional Harmonic Attenuation Technique
Headset reart mesh design can effectively counteract harmonic resonance, reducing headphones produce a sense of glitches during playback music, cavity back shock phenomenon. So the headphones sound more pure naiting.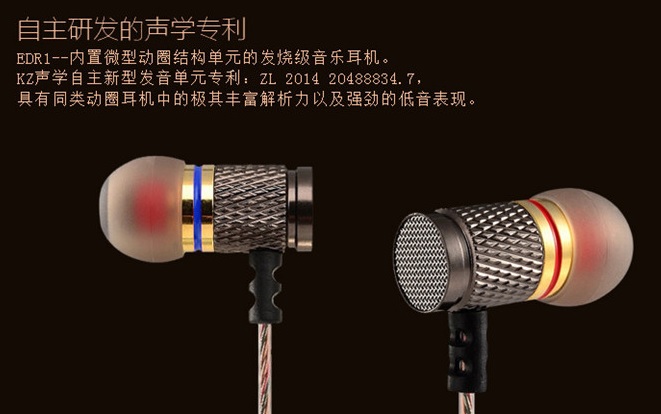 Independent Four Core Balance Plug Design
Balance the four wiring, left and right channels separately from groundtransport, and then set up dual exhibit cleaner, more wide range of sound field.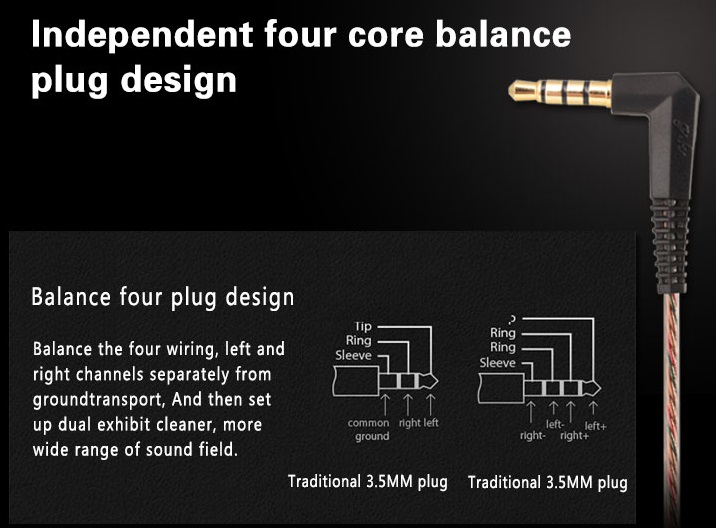 ED Special Edition
Ring structure of magnetic technology with conventional pronunciation unit single Yuan, biggest difference is that it has the highest level of ferromagnetic able with Japanese imports of high polymer diaphragm. It does not require very professional drive device may also be perfect, since it has a close 120db abnormal sensitivity (traditional moving coil unit only 98db)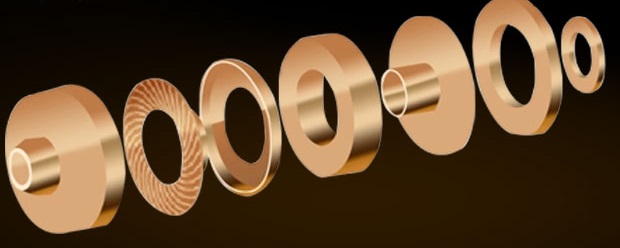 7mm Double Magnetic
Dual magnetic structure to make it more than an ordinary magnetic speaker.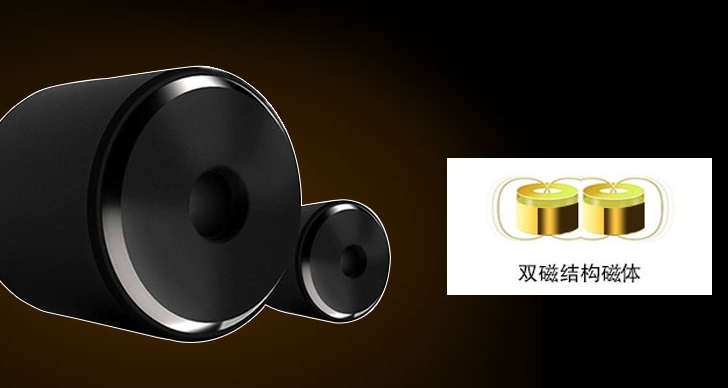 Nearly Lossless Transmission of Wire
Unique products using the same level of 4 shares 56 core LFC all through the preparation of black wire (traditional ear only 14 core machine wire), with four professional grade balanced pins to the conduction rate of music to 99.9998%.

Video YouTube di bawah hanyalah ilustrasi fungsi dan penggunaan produk. Kami tidak menjamin barang kami 100% mirip dengan produk dalam video YouTube tersebut.
Photos of Knowledge Zenith Special Edition 7mm In-Ear Earphones Dual Magnetic Sound Unit with Microphone - KZ-EDR1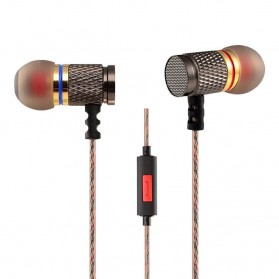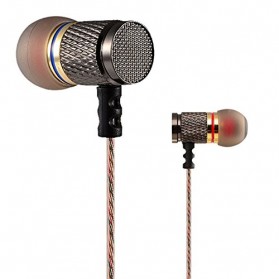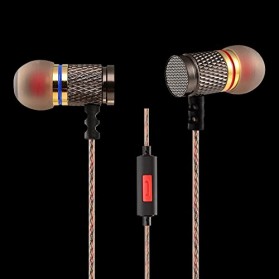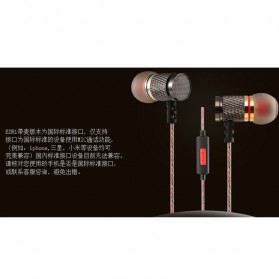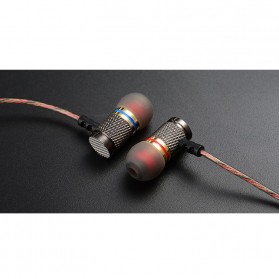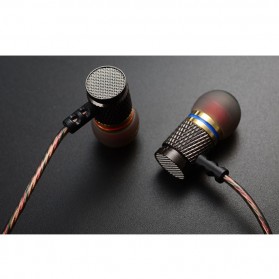 Video of Knowledge Zenith Special Edition 7mm In-Ear Earphones Dual Magnetic Sound Unit with Microphone - KZ-EDR1
Technical Specifications of Knowledge Zenith Special Edition 7mm In-Ear Earphones Dual Magnetic Sound Unit with Microphone - KZ-EDR1
Frequency Response
6-31000HZ
Impedance
18 (ohms)
Others
Connectors : 3.5mm
Sensitivity: 120 dB (dB / mW)
Whether the microphone : Yes
bagus, sesuai ekspektasi

by Febri Rachmawati on Aug 8th 2020

okelah

Agak sedikit kecewa

by rahmad hadi wiyatno on Jun 16th 2019

1 people found this review helpful

ternyata specnya

Frequency = 5- 28000
Impedence = 16 ( ohm )

Melebihi Ekspektasi

by Ananda Octaviano Abigail on Dec 2nd 2018

Awalnya sih udah ngincer lama si satu ini, karena suka modelnya aja, keliatan mewah dan keren, tapi ga terlalu mencolok,dan denger dari temen merek kz kualitasnya bagus katanya.
Begitu nyoba langsung, ternyata kualitas suaranya sesuai, bahkan melebihi ekspektasi.
Tanpa setting equalizer di hp, suara udah manteb, bass dapet, tapi treble juga dapet, buat denger dari yang ngerock sampe lagu santai nyaman dan enak, ngga nyangka harga segini kualitasnya bagus banget.
Dipake berjam-jam rasanya nyaman,ga ganggu ataupun sakit. Di telinga rasanya pas, ngga terlalu masuk ataupun mengganjal.
Speechless deh pokoknya!

Are Sure About This IEM?

by Antares Bugi on Jul 30th 2018

Pertama kali melakukan pembelian terhadap merk KZ, dan langsung terpukau.
Beli IEM ini karena mau iseng beli IEM murah tapi kualitasnya oke, jadi tanya-tanya ke teman yang suka mainan di-audio kere hore seperti ini dan untuk perkenalan dengan KZ disarankan menggunakan EDR1 ini.


Langsung beli dua, dengan mic dan tanpa mic.
Dan terpukau dengan kualitas nya.

Setidaknya untuk price range seperti ini, sudah melebihi ekspektasi.


Repeat order

by wira on Oct 3rd 2017

1 people found this review helpful

Untuk kesekian kalinya sudah saya beli earbud ini (karena sering ilang dipinjem temen).
Cuma modal baca2 review yg ada dan nekat beli, ternyata beneran keren earbud ini.
Builtnya cakeup, kesannya kokoh karena bahannya dari metal. Kabelnya juga bahannya bagus kaya2 karet gitu ga gampang mbulet.

Buat suaranya earbud ini enak, empuk. Kalo dengerin lama ga bikin capek. Vocalnya pas. Bassnya gak luber2 terlalu spesial malah buat budget segini.
Lagi seneng2nya dengerin album john mayer yg baru pake earbud ini. Enak!!

tiada gading yg tak retak

by agung pribadi on Jul 4th 2017

3 people found this review helpful

well.. gw pickup ni barang jam 6 sore tgl 4 july 2017..
gw test and bandingin ama 3 earphone yang gw pake.. 1. Fonge, 2. LG ori, 3 Mi Piston3
hasilnya..
Plus.
1. Bass bawah & atas nendang... buat harga segini bass bagus banget... THE BEST
2. material cukup berasa berisi dibanding 3 earphone lainnya. THE BEST
3. gold 3.5mm jack sebagai nilai plus.
4. kualitas karet earbud bagus THE BEST
minus.
1. di volume max ada sedikit pecah. tipis buanget.. mungkin gak begitu berasa PISTON 3 BETTER
2. treble kurang berisi.. lebih dominan di bass. PISTON 3 MORE BALANCE
3. kabel berasa lengket ky karet.
4. belum support HiFi(test pake android LeEco LeMax X900). jd suara yng kluar ttp gak byk berubah. wajar harga segini minta HiFi..
5. gak ada button surround ky punya fonge. & kurang ergonomis.
kesimpulan.
mo dibilang better than piston 3.0? dalam beberapa aspek IYA... khususnya bwt penggila bass ini bakal berasa beda.
tp untuk detail? ya treble gak terlalu berisi ky ini yang bikin detail suara kurang renyah.
untuk range harga antara 70-100rb jelas ini recommended..andai bentuknya lebih ergonomis, mgkn bisa tembus harga diatas 100rb..
5 bintang? NO! 4 bintang buat zenith


Cakep

by Herry Rusnandar on Feb 6th 2017

Bagus

Better and Cheaper...

by Basuki P on Dec 19th 2016

2 people found this review helpful

Jika dibandingan sama budget in-ear yang lain, performancenya bener2 bagus dibandingin sama harganya yang cuman 71k. Music is definetely personal preference, for me it is better than piston 2 (better highs) and much better than piston 3 (better lows and highs).
High and low nya mengagumkan untuk harga segini, terutama high - hampir tidak ada sibilance.
IMHO mids adalah kelemahan iem ini, vocal "kurang" enak (agak kebelakang) walaupun staging lumayan lebar. Kalo dibantu sama EQ vocal bisa lebih baik, tapi soundnya jadi harsh. But IT IS STILL ACCEPTABLE.
BTW, it is my second KZ.... gonna try ED9 and ZS3 soon. KZ ROCKS!!!!

Nyetrum

by Hoi Siong on Jul 26th 2016

1 people found this review helpful

Suara cukup bagus. tapi saat kita pakai di komputer , trus kaki nyentuh lantai. Gila ada setrumnya kecil sih , tapi bikin kaget

Suara cukup nendang

by achmad noviar on Jul 24th 2016

Zenith earbuds headphone ini suaranya cukup nendang dengan dentuman bass dan treble yang mumpuni.
Load more review..
Remind Me when Item is Ready