Topping A50s Headphone Amplifier Ultra Low Noise - Black
Print
SKU

TNSK1ABK

Berat Pengiriman

1.5 kg

Garansi

1 Bulan

Pilihan Warna

Stok Sekarang
SUPER DISCOUNTS

Nikmati belanja murah ditambah diskon spesial

1-DAY SHIPPING

Pesanan diproses sesaat setelah pembayaran lunas

TOP PRODUCTS

Semua barang kami terjamin mutu dan kualitasnya

LOWEST PRICE

Kami selalu memberikan harga terbaik tanpa mengurangi mutu
Overview of Topping A50s Headphone Amplifier Ultra Low Noise
A "small hot hatch" like HPA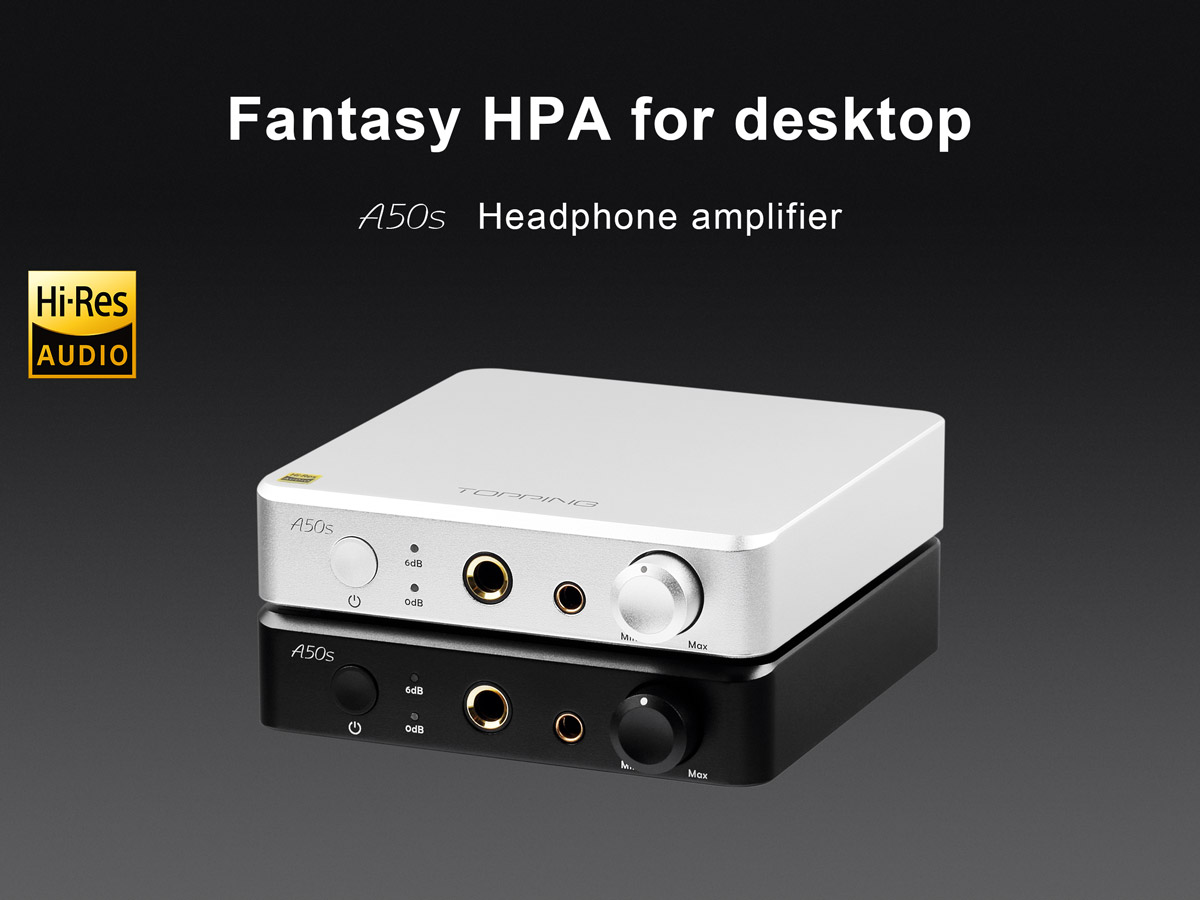 The TOPPING A50s is a new product with Ultra-High Performance NFCA modules,uses the same NFCA (Nested Feedback Composite Amplifier)module from flagship A90. Voltage Current hybrid feedback architecture along with UHGF (Ultra High Gain Feedback) technology provides excellent DC and AC performance. High output current drive capability allows the amp driving low impedance headphones with ease. Ultra-low noise of 0.3uV is miles ahead of the competition,giving an absurdly high dynamic range of 141dB and no audible noise and darkest background for the most sensitive IEMs.
Features
Ultra-High Performance NFCA modules
At the heart of the A50s is an NFCA (Nested Feedback Composite Amplifier) module, identical to the one used in the brand's flagship, the A90. Its hybrid current/voltage architecture associated with UHGF (Ultra High Gain Feedback) technology offers excellent DC and AC performance. A high output current allows the amplifier to accompany all types of headphones. An ultra-low noise level of 0.3µV, a dynamic range of 144dB and the absence of background noise also allow the A50s to easily power the most sensitive EMIs.
Balanced & Single-ended
Although the A50s has only an unbalanced input, it has a balanced amplifier circuit. It can therefore be used with unbalanced headphones on its 6.35mm jack output, or with balanced headphones on its 4.4mm jack output.
Adjustable gain
The Topping amplifier offers a gain setting of 0dB or 6dB in unbalanced mode, or 6dB and 12dB in balanced mode. Once again, this setting, coupled with an ultra-low noise of 0.3µVrms, allows the A50s to adapt to both sensitive EMIs and headphones requiring a high energy input.An excellent preamplifier.
Also an excellent preamp
If the main function of the A50s is headphone amplification, it is also a very good preamplifier with excellent performance. In preamplification mode, the output impedance is only 20Ω, ensuring compatibility with many devices.
Automatic switching
When the A50s is not connected to headphones or earphones, it automatically switches to preamplifier mode, with the amplified signal outputting through the RCA output on the rear panel. Conversely, if headphones are connected to the 6.35mm or 4.4mm jack outputs, the unit instantly switches to headphone amplifier function.
Robust aluminium housing
The components of the A50s are integrated in a solid Aluminium frame, CNC machined with high precision. Extremely robust, it also provides excellent heat dissipation to effectively remove heat from the power supply and AOPs of the unit.
Detail Spesification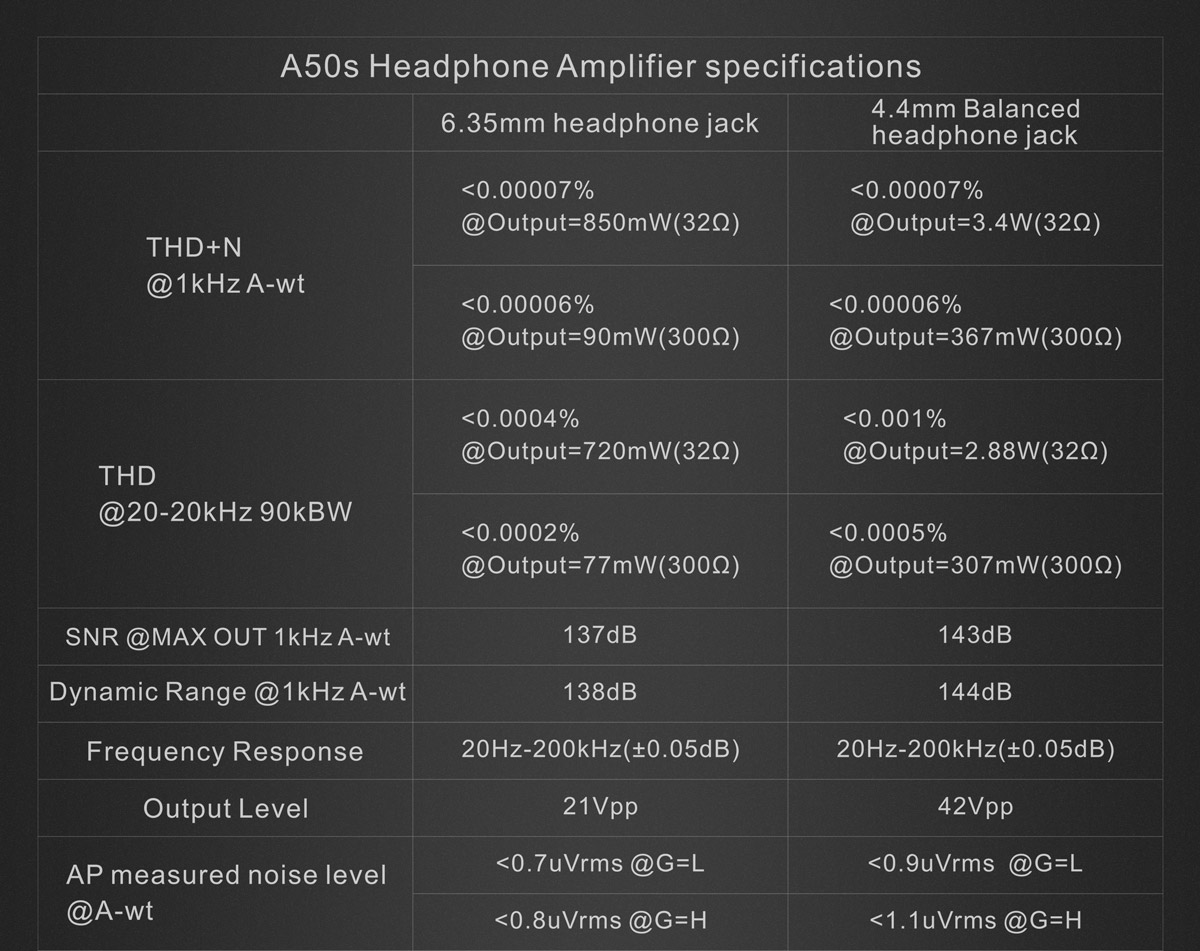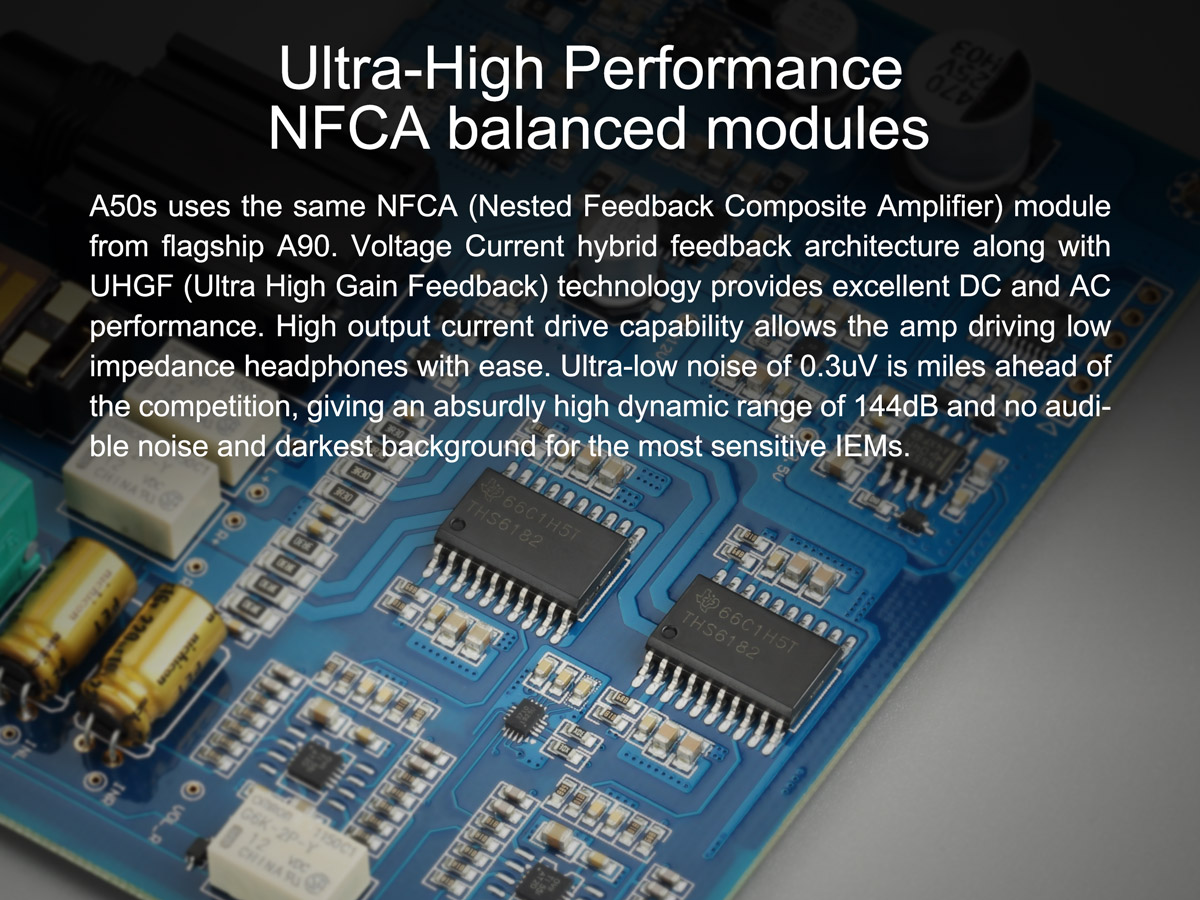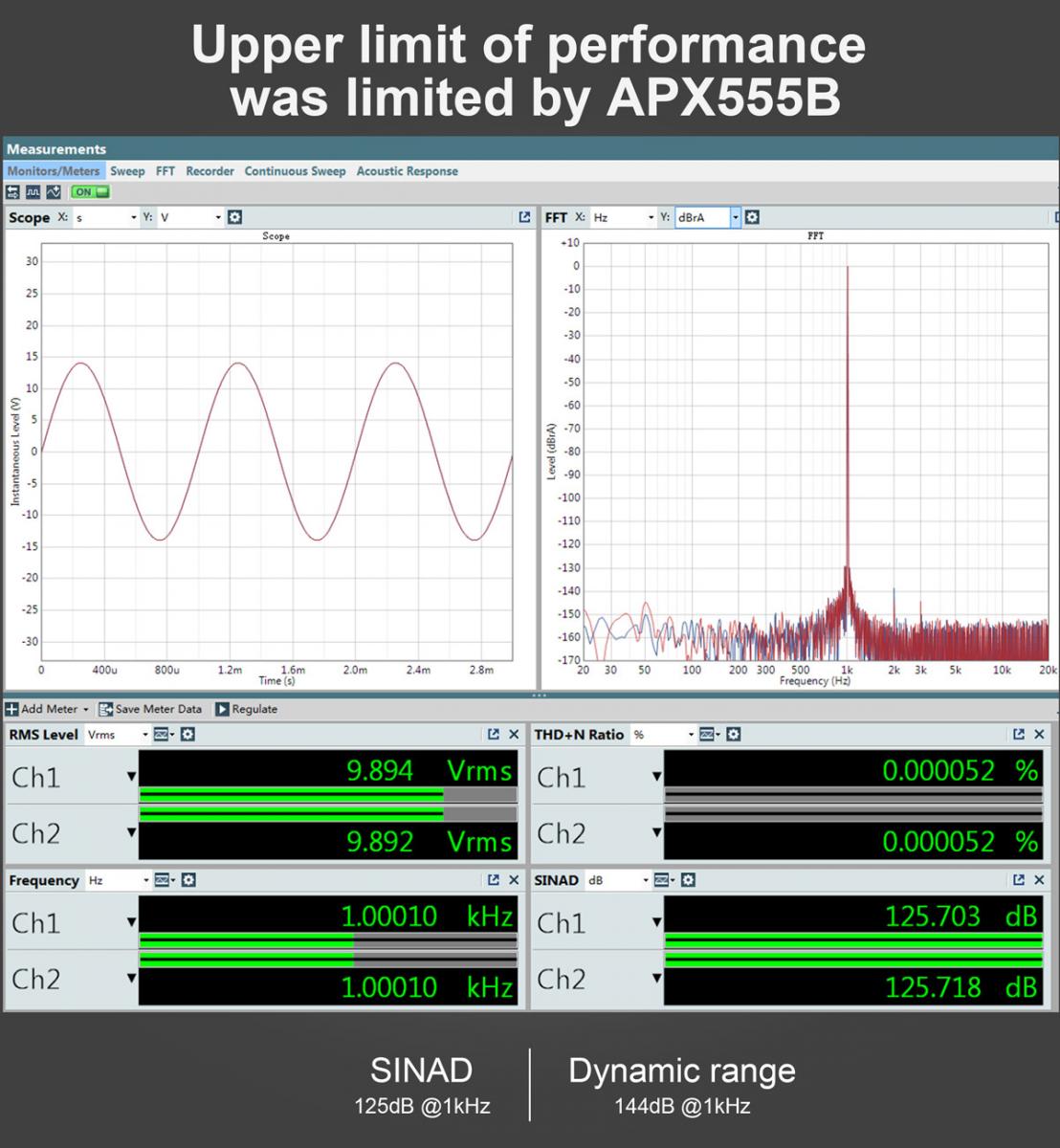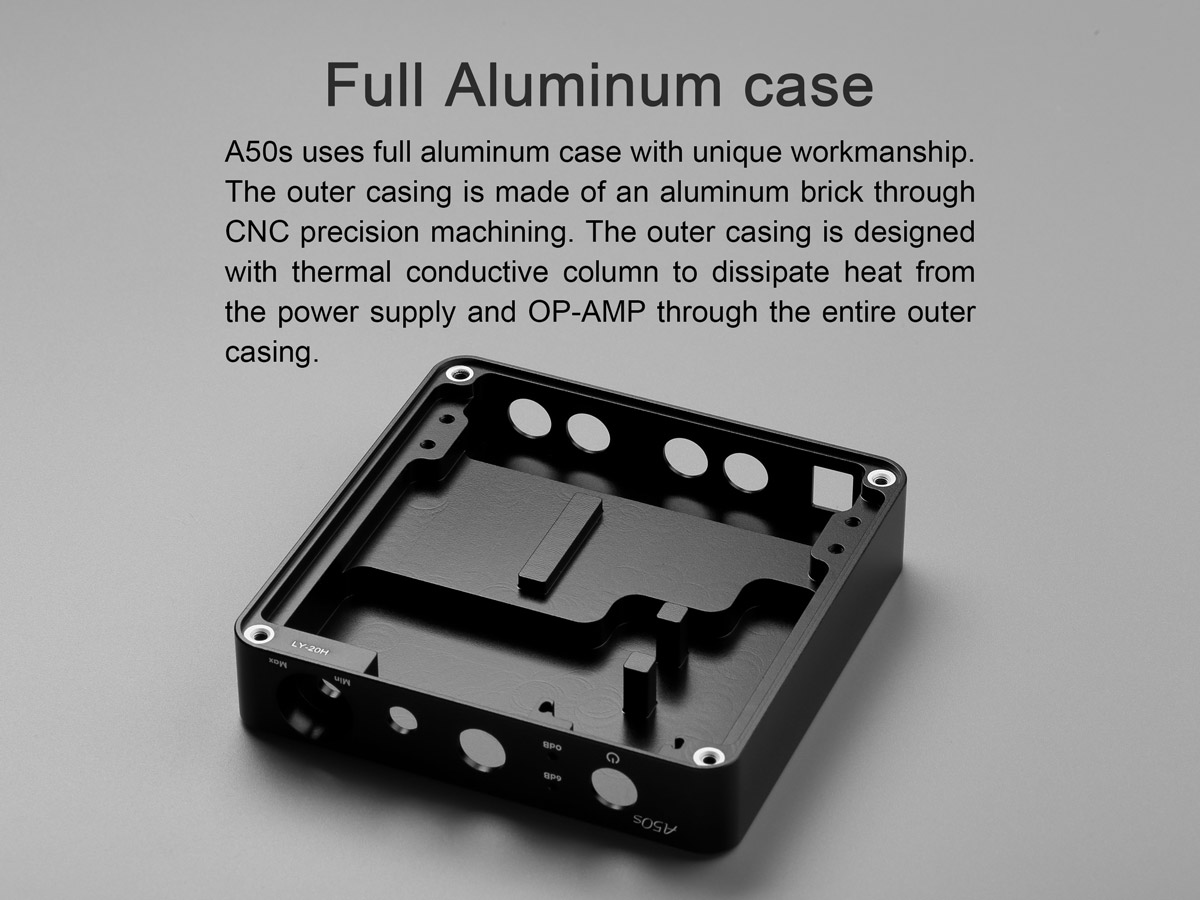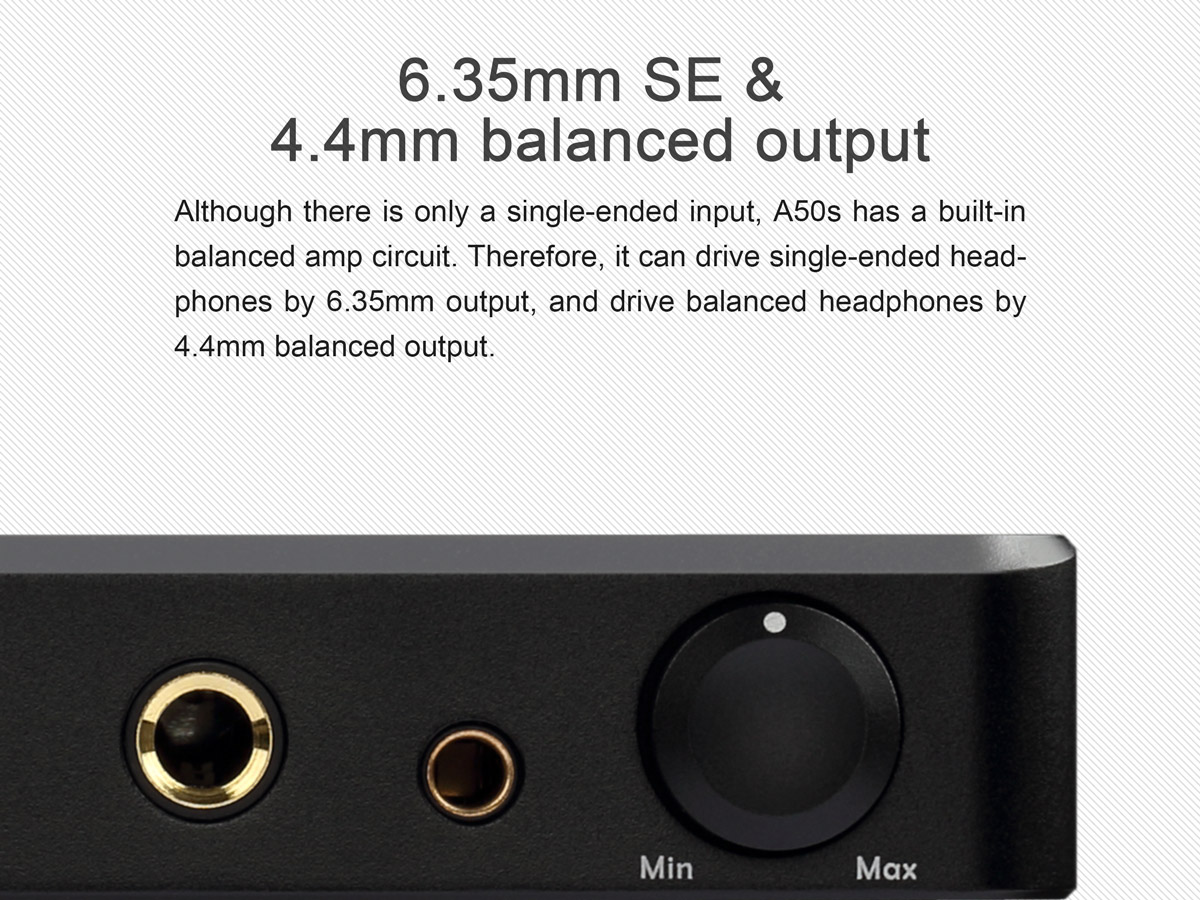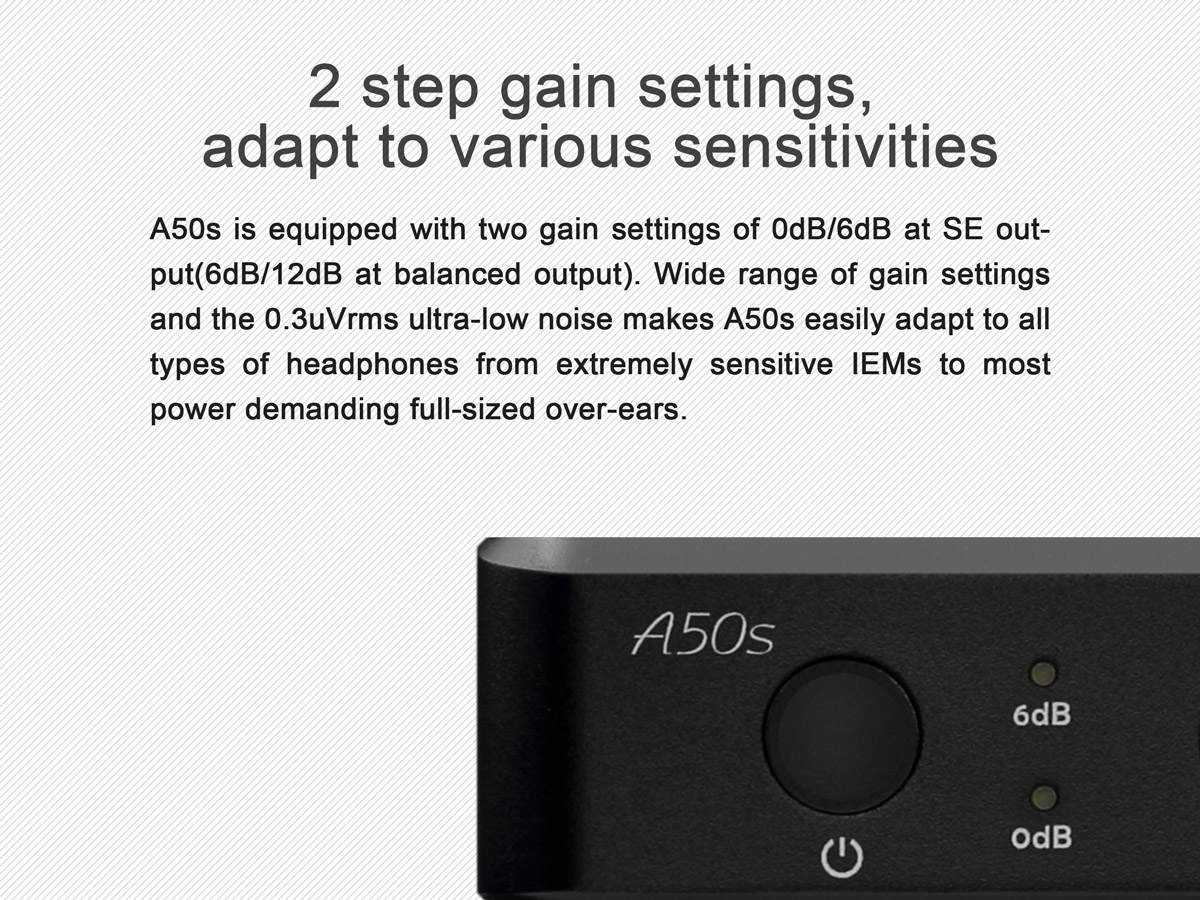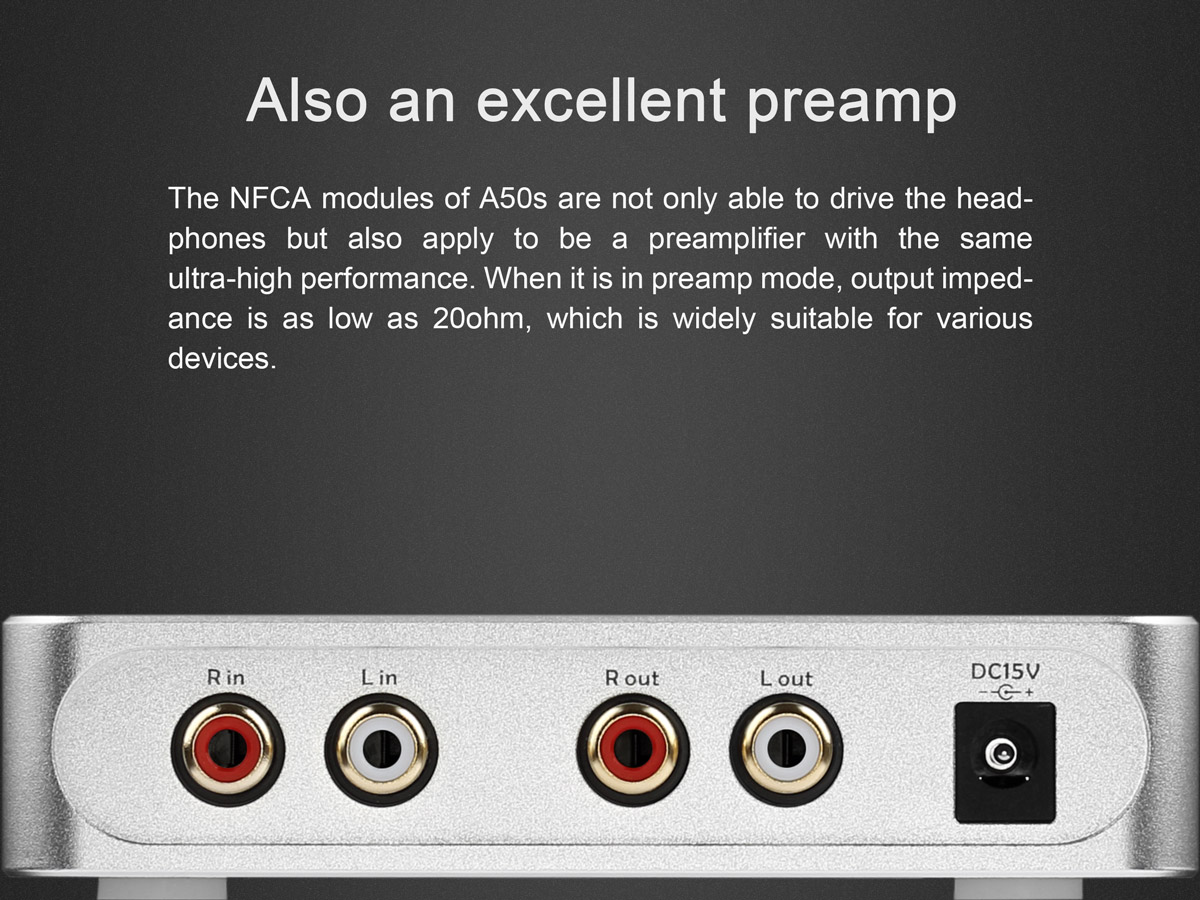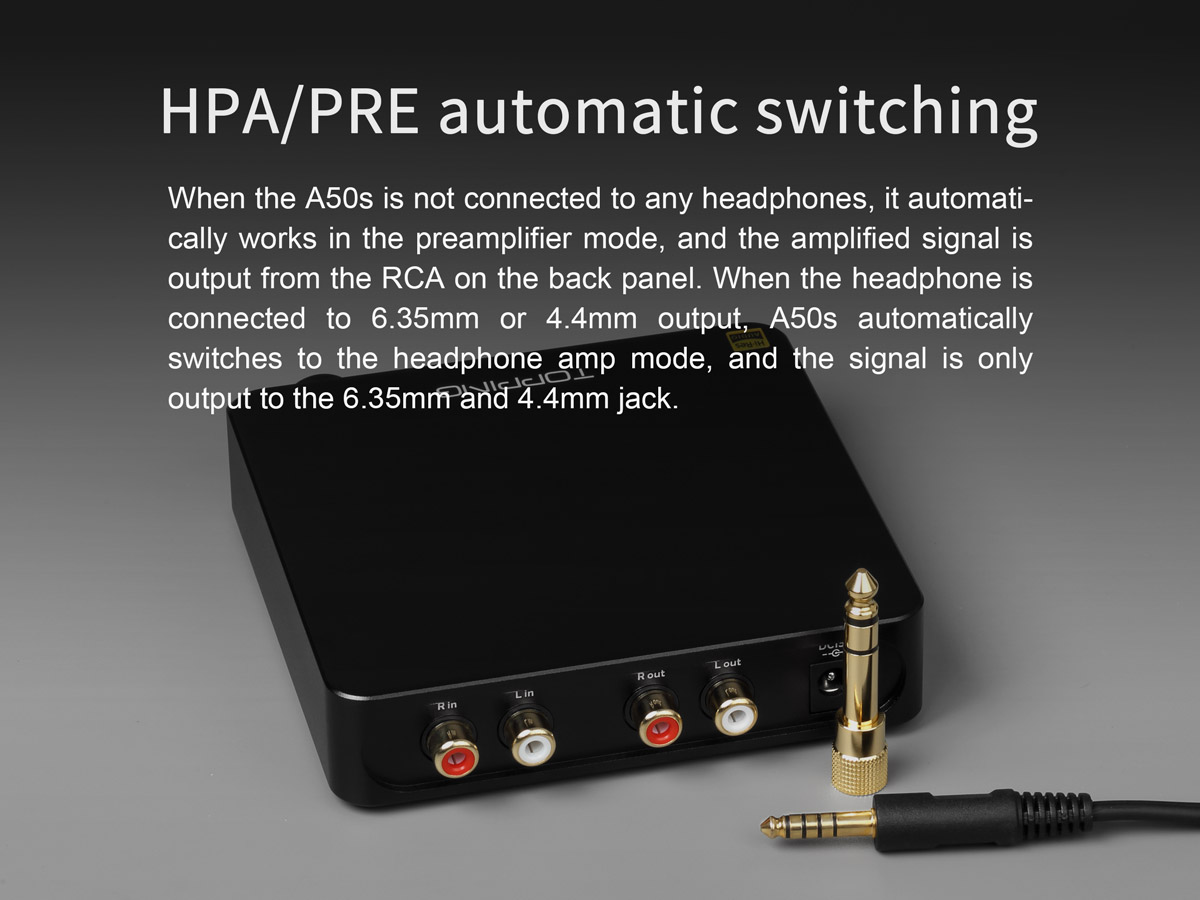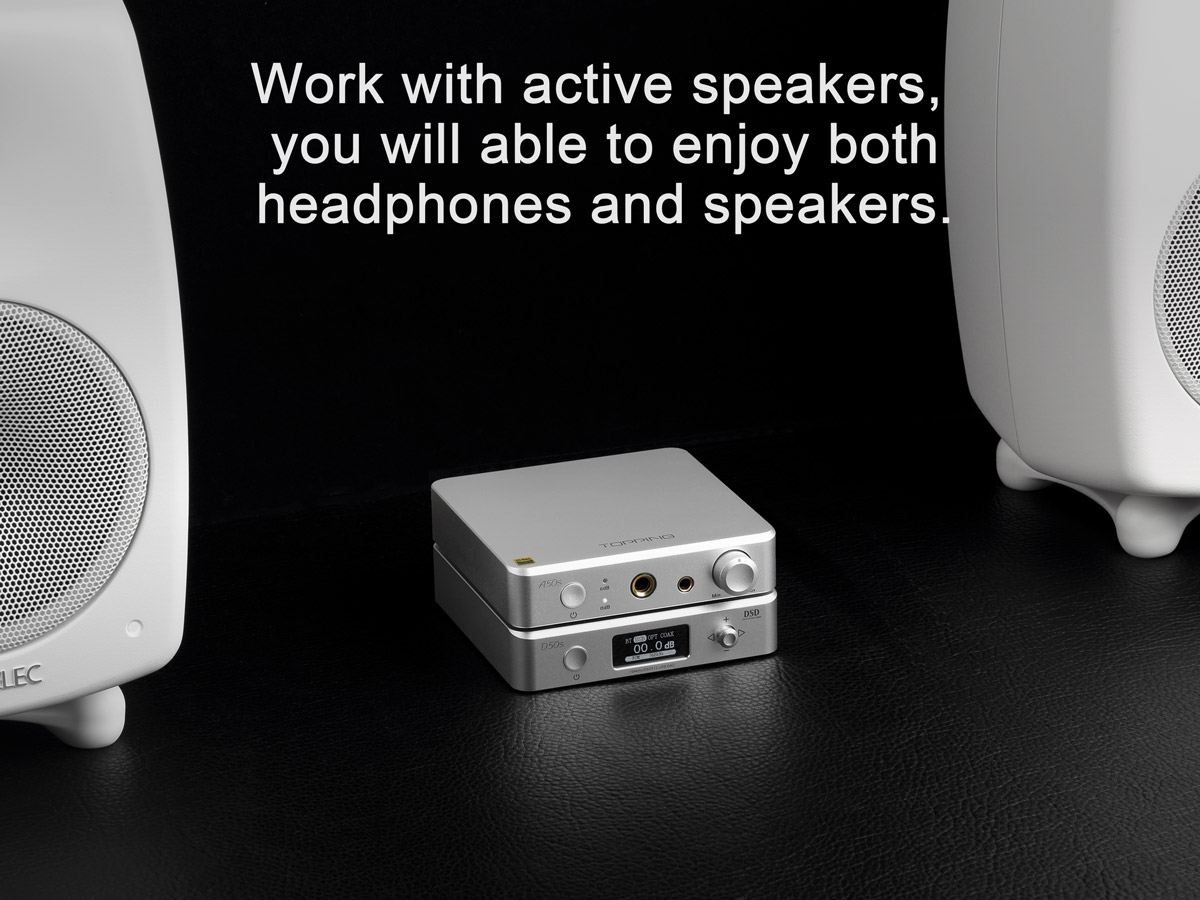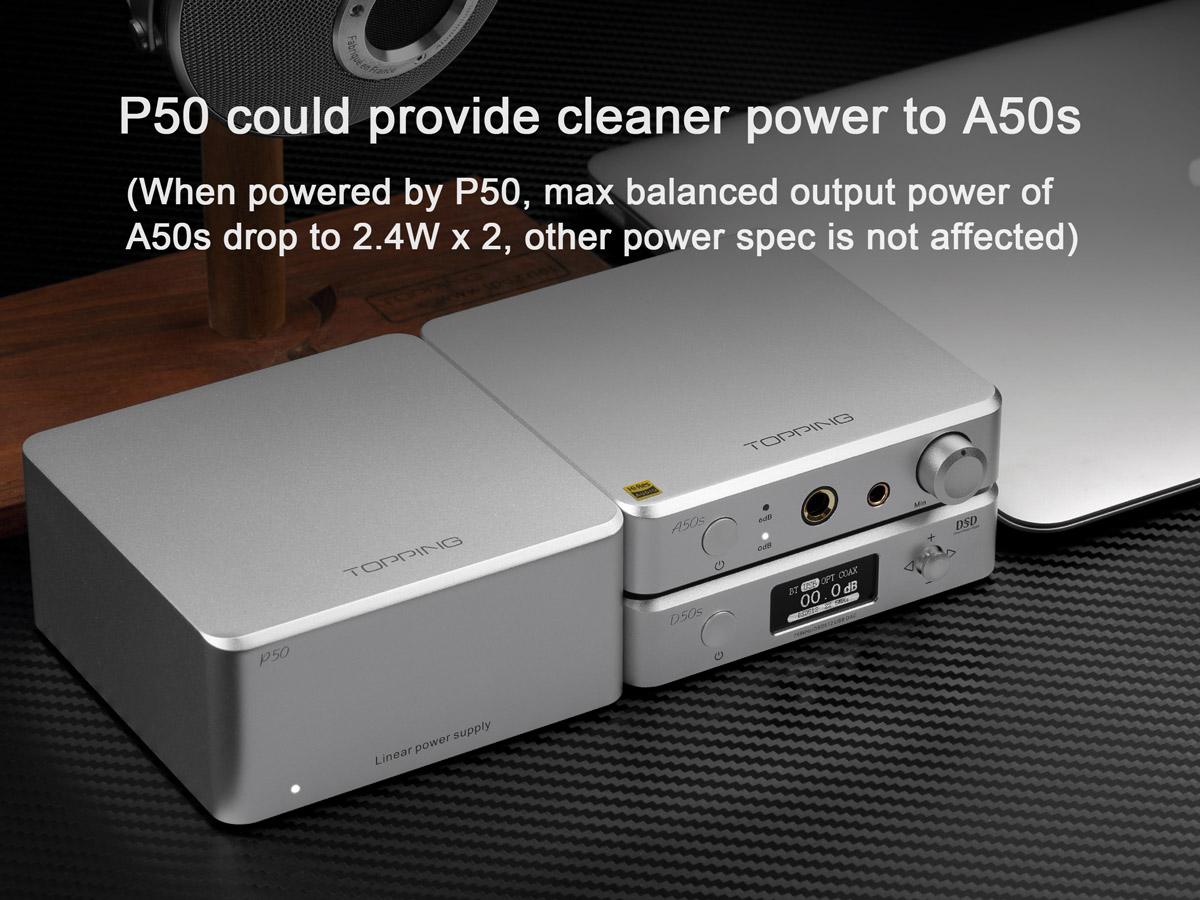 Package Contents
All item you get from the box:
1 x Topping A50s Headphone Amplifier Ultra Low Noise
1 x AC Adapter
1 x 6.35mm to 3.5mm Adaptor
1 x User Manual
Photos of Topping A50s Headphone Amplifier Ultra Low Noise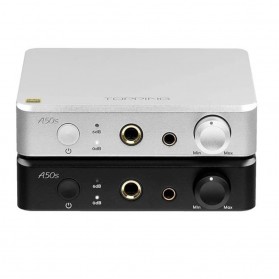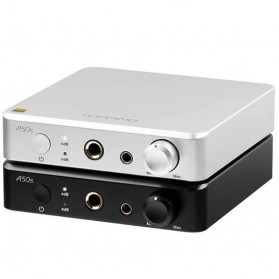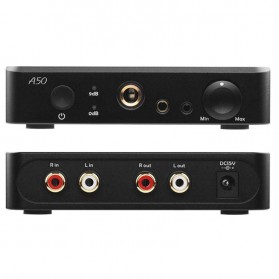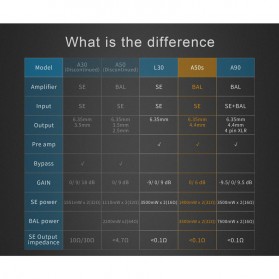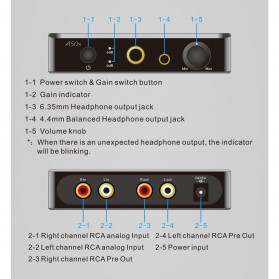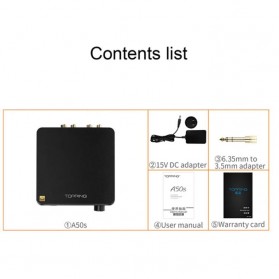 Video of Topping A50s Headphone Amplifier Ultra Low Noise
not bad for a mini form factor amp

by muhamad iqbal on Jan 19th 2021

1 people found this review helpful

power besar... cek
ada balanced output.. cek
ukuran kecil... cek
adaptor dc yang banyak di pasaran... cek
instrument level transparency... cek
low output impedance... cek

overall hampir memenuhi kebutuhan antusias audio dan para professional audio, terlihat semua kebutuhan terpenuhi, noise level yang uber rendah, dengan IEM paling sensitif tidak akan didengar hiss, humm dkkk. berangkat dari generasi tooping sebelumnya seperti A30, power 1,4 watt di unbalanced outputnya memang terlihat lebih besar, kalau ingin power lebih besar lagi bisa pakai 4.4 mm balance outputnya yang bisa sampai 3,5 watt, semua dengan distorsi yang super kecil dan hanya mnampu dilihat dengan instrument ukur super sensitif. Mau lihat hasil pengukuran? cek disinin https://www.audiosciencereview.com/forum/index.php?threads/topping-a50s-headphone-amplifier-review.16290/

Sempurna?
tidak juga, walau memiliki balanced output, tapi tidak memiliki balanced input, dengan gain hanya 6 dB max, mungkin level outnya tidak cukup keras untuk beberapa headphone yang punya sensitivitas rendah. Walaupun dari segi power mencukupi, gainnya tidak mengakomodasinya. salah satu faktornya juga karena hanya menerima rca input standard yang maksimum hanya 2Vrms, mungkin bisa lebih baik kinerja outputnya kalau diberi input sumber yang lebih dari 2Vrms
masalah lain adalah knobnya yang kecil dan agak kaku, ukuran memang kecil dan berat juga masive kayak bata, tapi tidak cukup berat untuk tetap di tempat saat memutar volume. dan diperparah dengan posisi knob volume agak dekat dengan konektor balance, kudu pake dua tangan buat mutar knob volume supaya gak geser
sayang sekali topping memutuskan tidak menyertakan balanced input, mungkin dalam wujud 4,4 mm pentajack juga, jadi bisa pakai converter cannon to 4.4mm pentajack, yang saya rasa masih bisa masuk di form factor amp ini

mini A90?... tidak juga, mungkin L30 yang lebih tepat mini A90, A90 balanced outputnya 7,2W sedang A50s hanya 3,5W, dan 1,4 watt di unbalancednya, tapi L30 unbalanced-nya 3,5Watt sama dengan A90

keuntungan A50s adalah adaptor, sudah menggunakan 15v DC yang gampang diperoleh, bisa pakai adaptor laptop toshiba bekas.

bagi enthusiast dan pro yang incar power badak, dengan balanced input maka tidak ada pilihan lain hanya topping A90
bagi enthusiast yang butuh power besar yang reasonable, bisa drive IEM super sensitif bebas hiss, dan mampu drive headphone besar sampai jadi vibrator di kepala anda, saya lebih merekomendasikan topping L30
bagi enthusiast yang penasaran ingin mencicipi bagaimana rasanya balanced output yang bersih dan transparan, atau memiliki headphone yang sensitivitas cukup dan punya hanya pakai konektor 4,4 mm pentakon (seperti sony reference kelas $800 ke atas),

MINI TOPPING A90

by jaka on Jan 16th 2021

kalo ada niatan buat beli topping A90 mungkin amp ini bisa jadi pertimbangan karena dari sisi harga yg jauh di bawah dengan power yg selisihnya tidak jauh seperti harganya. sebelumnya ane punya 2 amp dari topping ada MX3 dan A50. topping A50S ibarat mx3 kawin dengan A50, mau drive iem impedience kecil gas, mau drive headphone planar yg kudu di drive pake reaktor nuklir jg gas. untuk suara bisa di bilang transparan, suara asli seperti yg di keluarkan dari source tanpa tambahan apapun.
Remind Me when Item is Ready