Dijual oleh

Anoa Techindo - Div Online 100% Verified Seller

SKU

XOSE0BBK

Berat Pengiriman

0.15 kg

Garansi

1 Bulan

Pilihan Warna

Stok Sekarang

Toko JakartaStok tersedia Sisa 5 pcs

Toko SemarangStok tersedia

Toko Surabaya TimurStok tersedia Sisa 3 pcs

Toko Surabaya BaratStok tersedia Sisa 1 pcs

Toko BandungStok tersedia

Toko TangerangStok tersedia
Keterangan claim garansi: Harus diserahkan beserta kotak produk dan semua kelengkapan isi di dalamnya.
Normal Rp. 517.500

Rp. 440.000

hemat Rp. 77.500,- (15%)
Add to cart
Simpan ke Watch List
Pembelian dalam jumlah banyak hubungi:

Silahkan tunjuk Ekspedisi Murah yang Anda inginkan
SUPER DISCOUNTS

Nikmati belanja murah ditambah diskon spesial

1-DAY SHIPPING

Pesanan anda langsung diproses sesaat setelah pembayaran lunas

TOP PRODUCTS

Semua barang kami terjamin mutu dan kualitasnya

LOWEST PRICE

Kami selalu memberikan harga terbaik tanpa mengurangi mutu
Overview of Xiaomi Mi Band 2 (ORIGINAL)
Time to step up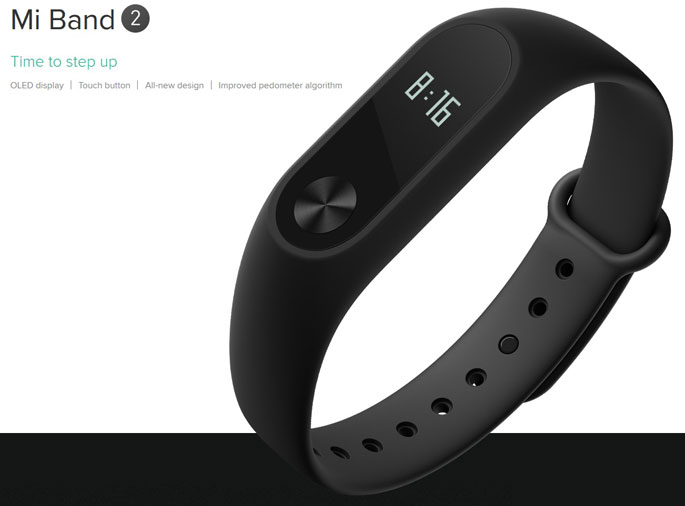 Xiaomi Mi Band 2 hadir dengan layar OLED Display, Touch Button, design yang lebih modern dan keren serta meningkatkan algoritma sensor pedometernya sehingga lebih akurat dibanding seri Mi Band sebelumnya.
Features
More stats than steps
Xiaomi Mi Band 2 ini menggunakan layar OLED yang terang sehingga mudah dilihat dibawa sinar matahari. Informasi yang tertampil dilayar ini juga sangat lengkap seperti waktu, jumlah langkah, detak jantung dan lainnya.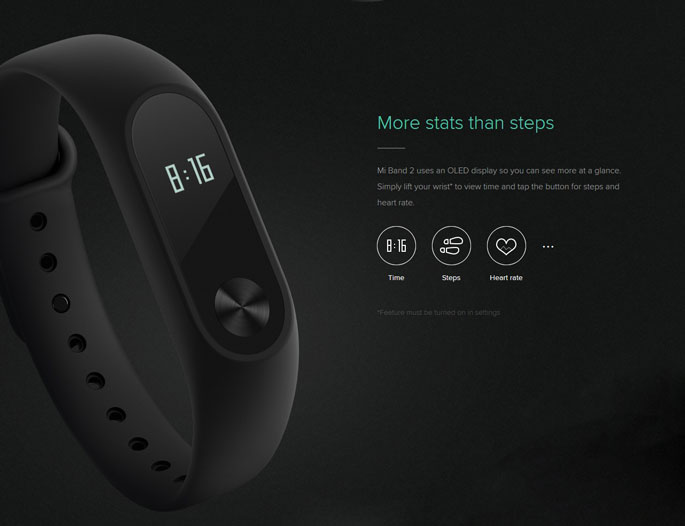 Calculates the spring in your step
Dengan peningkatan algoritma pedometer membuat sensor ini menjadi lebih akurat. Gerakan yang tidak berarti tidak akan terhitung ke pedometer ini sehingga Anda dapat dengan yakin melihat data-data pada Mi Band 2 ini.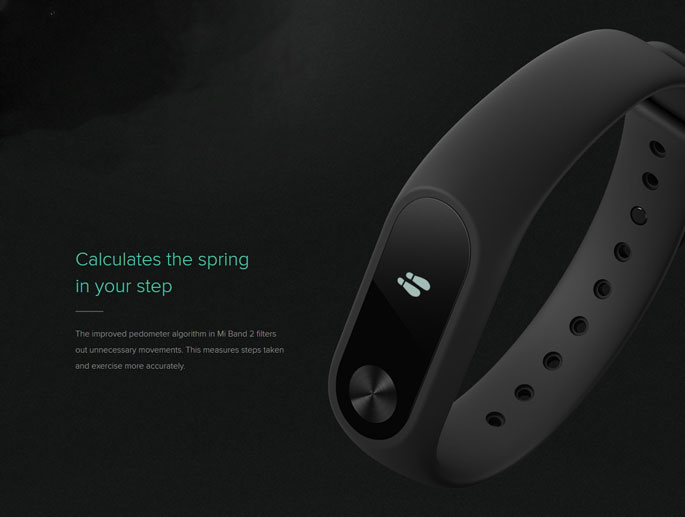 Count every heartbeat
Pada bagian bawah watchband terdapat sensor detak jantung yang berfungsi untuk memonitoring detak jantung Anda saat sedang beraktifitas dan berolah raga.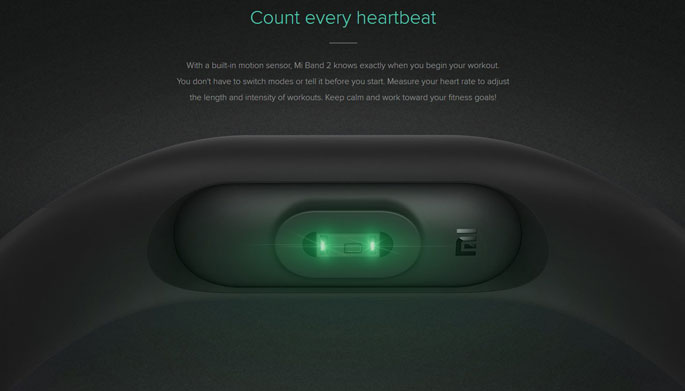 Sitting still for too long?
Jika Anda diam terlalu lama maka Mi Band ini akan mengeluarkan notif getaran untuk mengingatkan Anda untuk berjalan atau bergerak..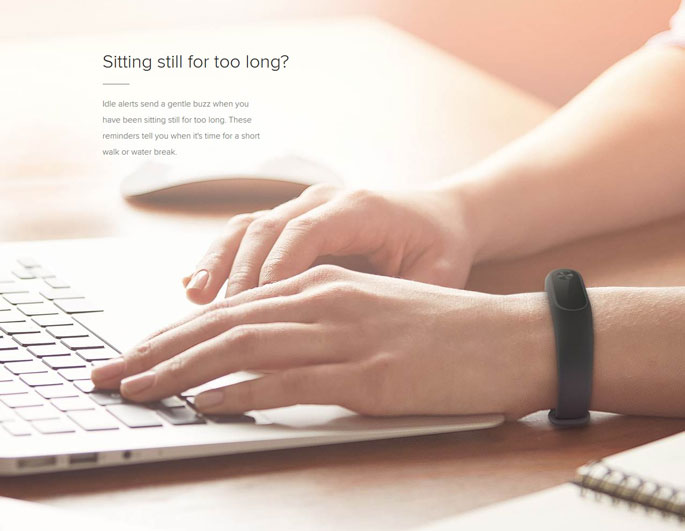 Had your dialy run yet?
Berlari setiap hari sangat baik untuk menjaga kebugaran tubuh. Sync dengan aplikasi Mi Fit untuk memonitoring aktifitas lari Anda setiap harinya.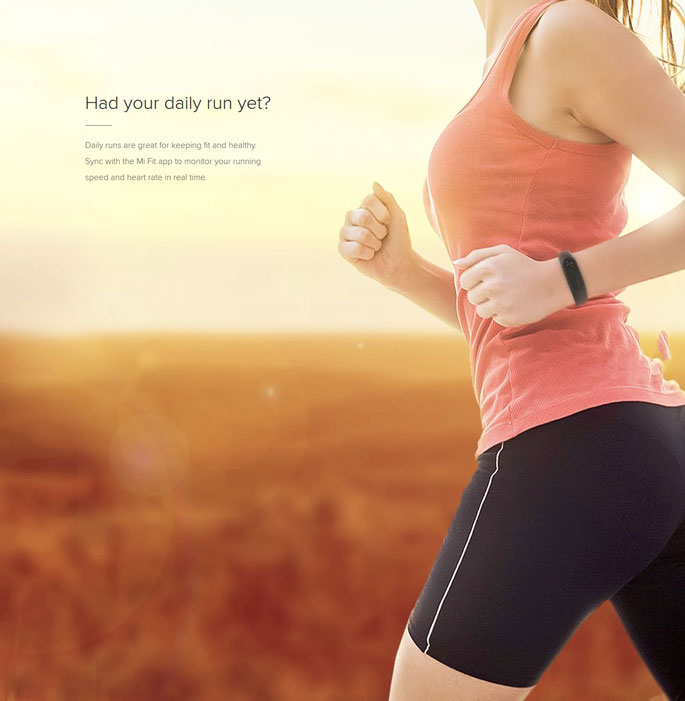 How well did you sleep?
Detak jantung Anda akan berkurang saat tertidur lelap. Mi Band 2 akan membantu Anda memonitoring kualitas tidur Anda setiap harinya dan data akan tersimpan di aplikasi Mi Fit.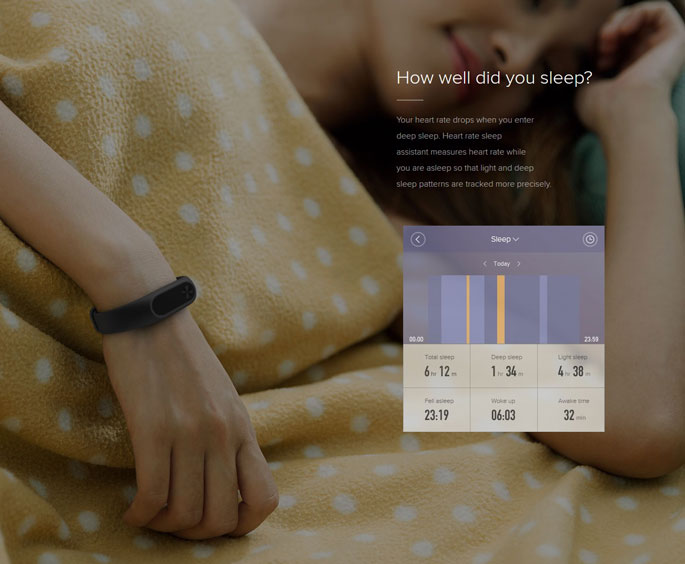 Unlocks in an instant
Xiaomi Mi Band 2 dapat secara otomatis meng-unlock smartphone Anda saat berdekatan dengan watchband ini.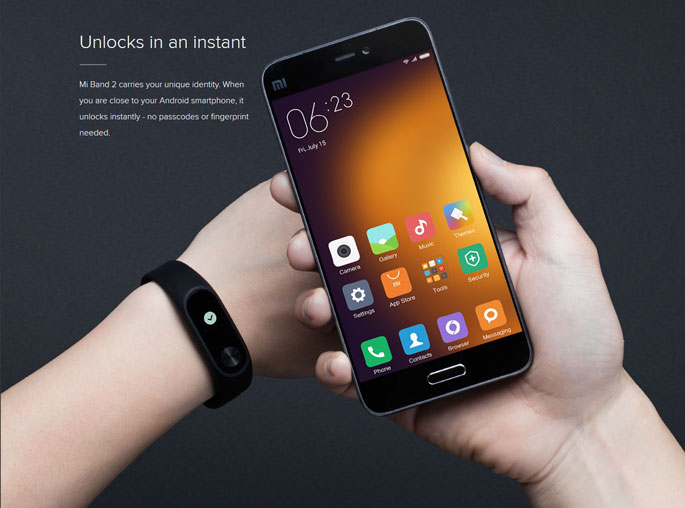 Incoming call and message alerts
Mi Band 2 ini tidak hanya berfungsi untuk memonitoring aktifitas namun juga berfungsi sebagai notifitaksi smartphone Anda jika ada panggilan masuk dan sms.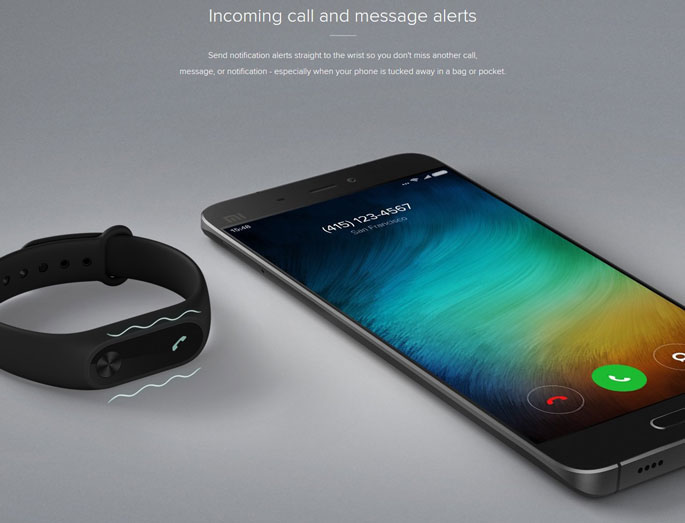 IP67 splash resistant
Mi Band 2 dilengkapi dengan teknologi waterproof IP67 sehingga tahan terhadap siraman air, hujan dan keringat.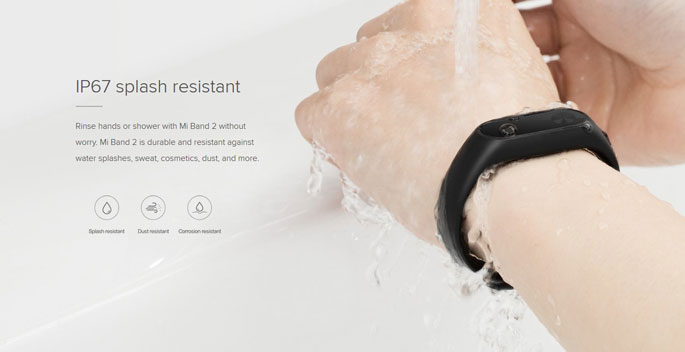 Refined from within
Setiap komponen dari Mi Band 2 ini dibuat dengan sangat persisi dan material berkualitas. Bagian depan dilapisi coating anti gores dan anti fingerprint.

Bluetooth 4.0
Menggunakan teknologi bluetooth terbaru yaitu bluetooth 4.0 sehingga sangat hemat energy dan membuat watchband ini dapat digunakan hingga 20 jam dalam sekali pengisian baterai.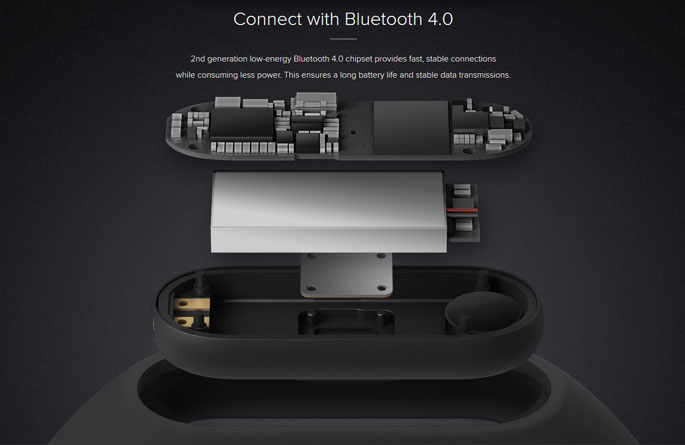 Perfect fit for your wrist
Band dibuat dari material yang halus dan nyaman digunakan sehingga kulit tangan Anda tidak iritasi dan tidak sakit. Anda dapat menggunakan Mi Band 2 ini seharian penuh tanpa terganggu.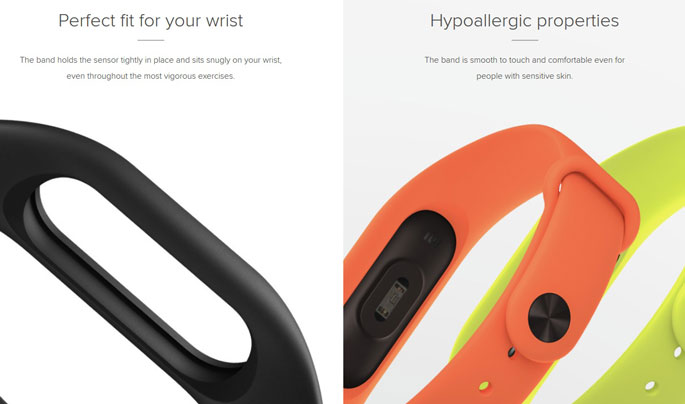 In-depth with the Mi Fit app
Koneksikan Xiaomi Mi Band 2 ini dengan aplikasi Mi Fit untuk melihat semua data-data yang lebih komprehensif dan lengkap. Aplikasi ini juga mencatat history aktifitas Anda.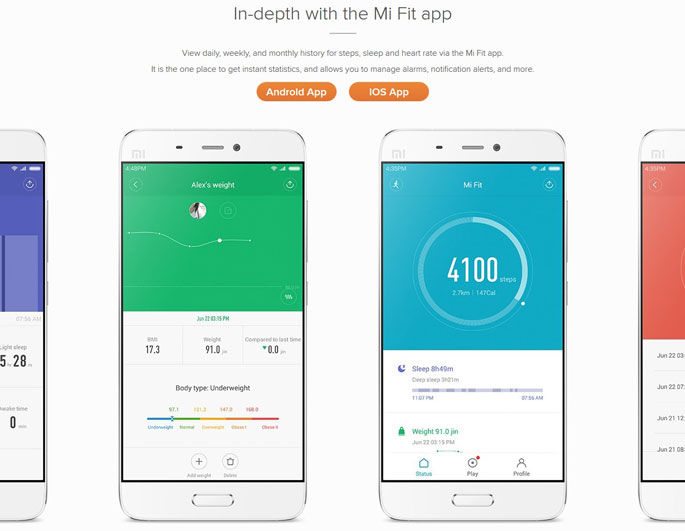 Package Contents
Barang-barang yang Anda dapat dalam kotak produk:
1 x Xiaomi Mi Band 2
1 x Band
1 x Charger
1 x User Guide
1 x Warranty Card
Video YouTube di bawah hanyalah ilustrasi fungsi dan penggunaan produk. Kami tidak menjamin barang kami 100% mirip dengan produk dalam video YouTube tersebut.
Photos of Xiaomi Mi Band 2 (ORIGINAL)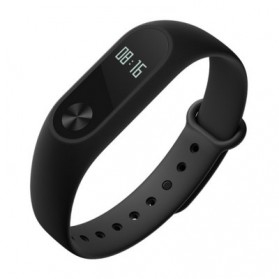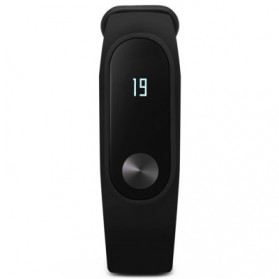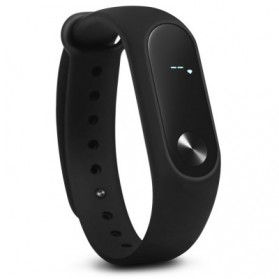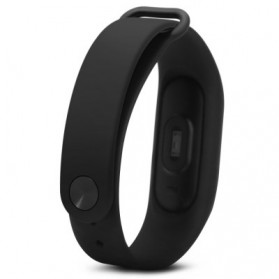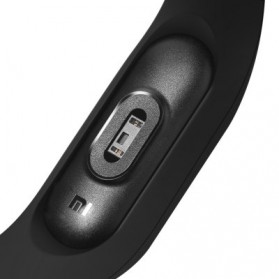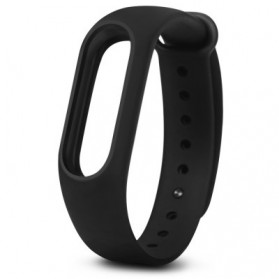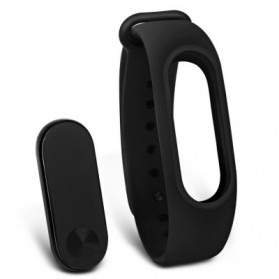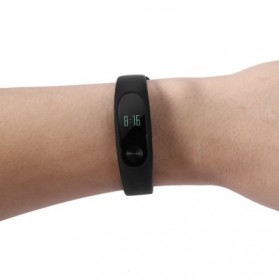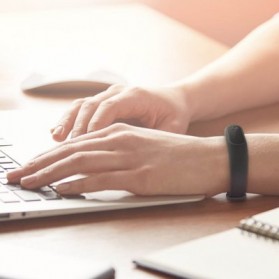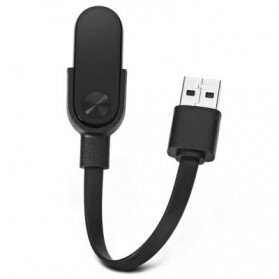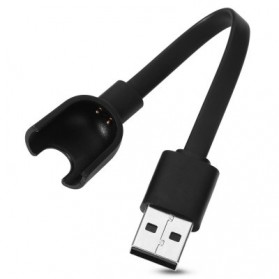 Video of Xiaomi Mi Band 2 (ORIGINAL)
Technical Specifications of Xiaomi Mi Band 2 (ORIGINAL)
Display Technology
0.42" OLED display
Battery Type
Lithium polymer
Battery Capacity
70mAh
Dimension
40.3 x 15.7 x 10.5 mm
Band: 235 mm
Others
Bluetooth 4.0 BLE
MAHAL

by Bintang Harley on Oct 14th 2017

mahal dikit tapi sebanding sih. batrenya awettttt

harga

by Ray Purba on Jul 7th 2017

gk ada diskon kah utk barang ini??

Produk Ok, Harga Not Ok

by Dewangga Prawita Djati on May 28th 2017

Produknya bagus, puas banget.
Harganya nggak bagus, kecewa berat...beda sm toko lumayan jauh lebih mahal.

The cheapest activity tracker you should have!!!

by Mualim Nur on May 18th 2017

Such a pleasure to wear this wrist band. All function work well!!! Goodjob xiaomi!!

JakNot TOP

by erwan on May 9th 2017

Mi band 2 ori & new segel. Harga agak mahal dari toko sebelah tapi pelayanan dan kualitas barang dijamin top markotop! Mi band 2 berfungsi normal, battery supeeerr irit, lsg sync di Mi fit. Josss!

Mi band 2

by adnan on Apr 22nd 2017

Overal mantap,cuman strapnya kurang nyaman

Genuine

by Sholahudin Al Amin on Apr 14th 2017

Barang ori(genuine) xiaomi mi band 2 meskipun Agak mahalan 100K , kali ini gak kere hore :D ane langsung beli 2


NB: kalau barang KW gak bakalan bisa nyambung ke mi fit.. Cmiiw

Jaknot keren

by ronald on Mar 17th 2017

Barang bagus

Mantab JakNot!!

by joko swandy on Feb 27th 2017

Sedikit tips buat yg baru pakai Mi Band 2

How do I charge my Mi Band 2?
Take out the Mi Band 2 core from the strap carefully. You can find the charger inside the box with a USB on one side and a port with two gold plated connectors for the core to be plugged in. Place the core into that space gently, hen plug the USB side to any USB port on your PC or laptop. It is recommended to charge your Mi Band 2 when you get the low battery warning. Do not let the battery drain completely.

How long does it take to charge Mi Band 2?
It usually takes about 2.5 – 3 hours to fully charge Mi Band 2. Mi Band 2's battery life typically lasts 20 days (may vary according to usage).

Mi Band 2 is not being detected by phone, what can I do?
4 steps you can take to troubleshoot:
a) Check if your Mi Band 2 's batter is charged.
b) Turn off the bluetooth on your phone then turn it on again.
c) Unpair your Mi Band, then pair it again. While doing this keep your device close to your Mi Band 2.
d) Make sure your Mi Band is not paired with any other phone.

How to make sure that I'm properly wearing Mi Band 2?


Can Mi Band 2 display time?

Yes, it can. Mi Band 2 has a 0.42 OLED display that will show time, date, step count, distance, heart rate, calories and power left.

Why is my Mi Band 2 is not charging?
Try re-plugging the Mi Band 2 core a couple of times into the charger. Sometimes the connectors on the charger are not connecting proeprly to the ones on Mi Band 2. If this doesn't work, try cleaning the connectors on both the charger and the core with soft clean cloth. You also use cotton swab to clean the connectors on the charger.


I have properly plugged in my Mi Band 2, and the connection points are clean. Why is my band still not charging?
Try re-plugging the Mi Band 2 core several times into the charger and gently shake it to see if it can be detected. Also check the USB source by plugging it into your PC or laptop USB port, to test if it's properly working or not.

Can I use power banks to charge the Mi Band 2?
Power banks might not be able to charge your Mi Band 2. Power banks are generally built to support an output current of 2A. When the phone fully charges, the power bank automatically cuts the current to save battery. Mi Band 2 supports a charging current of 25mA only, so when you plug your Mi Band 2 into the power bank, the latter will misinterpret Mi Band 2 as a fully charged device and cut the output current.

How do I check the charging progress?
Tap the touch panel on the Mi Band 2 core to check the charging progress.

How do I check Mi Band 2's battery stats?
Tap the touch panel on Mi Band 2 or click into your Mi Fit app and check the battery percentage from there.

Should I fully discharge the battery on my Mi Band 2 beofre I charge it?
It is recommended that you charge your Mi Band 2 when it reminds you to charge. Do not always fully discharge it.

Do I need to keep the bluetooth on in my phone at all times when wearing Mi Band 2?
Step counting, sleep monitoring and alarm do not require your Mi Band 2 to be connected to your phone at all times. You can turn off bluetooth while you are doing activities that tracks the above. Your data will be recorded the next time you turn on bluetooth and sync your Mi Band again.
If you want to use Mi Band 2 for functions such as incoming calls, unlocking phone screen, and finding the location of Mi Band 2 when you have misplaced it, then you will need to keep your bluetooth on so that Mi Band 2 is always connected to your phone.

How long can Mi Band 2 store data if I don't have my phone with me or if I lost it?
It can store data up to 1 week.

How do I check my step and sleep data?
Two ways to do that:
1) Tap the touch panel on Mi Band 2 core to review your data.
2) Open Mi Fit App to check your data.

Why does Mi Band 2 sometimes measure steps even when I am not walking?
Almost all pedometers are designed to track your hand movements according to a specific set of algorithms already programmed into them. So if any similar hand movement to how people swing their hands when they walk occurs, the accelorator in Mi Band 2 will measure these movements as steps.

How does Mi Band 2 count my steps?
Mi Band 2 uses ADI accelerometer to read all your movements. Mi Band 2 somes with a newer motion algorithm, which tracks your steps more precisely. Other advanced trackers in Mi Band 2 tracks your motions to monitor your sleep phases, such as when you are in deep sleep and light sleep.

Does Mi Band 2 record daytime sleep?
Currently, this feature is not supported.

Is it OK to wear Mi Band 2 during while showering or swimming?
Mi Band 2 is classified as IP67 water resistant. It is made to withstand splashes of cold and hot water, and can be safely worn under moderate rain. Wearing it while taking a shower or swimming is not recommended because these activities introduce more than just water splashes to the band; they usually inflict higher water pressure which the Mi Band 2 is not made for.

How do I sync the data collected by Mi Band 2 to my phone?
First, keep your Mi Band 2 close to your phone. Second, turn on your bluetooth on if you haven't yet. Third, make sure you have Mi Fit app and wait for Mi Band 2 to connect automatically and start syncing. Your data should appear in Mi Fit app once Mi Band 2 is synced with your phone.

What should I do if Mi Band 2 fails to sync data?
Pull down the Mi Fit app home page to refresh syncing process. If that doesn't work, turn off the bluetooth on your phone then turn it on again. You can also try closing the Mi Fit app and starting it up again. If all these fails, reboot your phone and try syncing again after it turns on.

How can I unlock my phone using Mi Band 2?
Just raise your hand near your phone, Mi Band 2 should unlock your phone automatically. Note that the band will unlock a phone only if you are on lock screen with the screen turned on. If that didn;t work, check if you have enabled the phone unlock feature in the Mi Fit app.

How will I get notified through Mi Band 2 if I get a call?
Make sure Mi Band 2 is synced with your phone, and that the call s are enabled. Mi Band 2 will vibrate with a delayed reminder when you get a call. The default delay reminder is 3 seconds. You can also change this time in the Mi Fit App. Note: The number of vibrations can not be changed.

Why is my Mi Band 2 not vibrating when someone calls?
Make sure the bluetooth is turned on on your phone, and that your band is paired. Then make sure that Mi Fit app is running in the background. Andriod systems sometimes kill background applications to save memory. To make sure Mi Fit app is running, go to Security > Permissions > Autostart, and add Mi Fit to Autostart.

What other reminders can I get from Mi Band 2?
You can get message reminder, sedentary reminder (when you are idling), and app reminder.

How many times will Mi Band 2 vibrate when an alarm is set?
It will vibrate 5 times until you tap the touch panel on the core, whereby vibrations will then stop. If you don't tap the panel, Mi Band 2 will continue to vibrate once every 10 minutes.

How do I measure heart rate on my Mi Band 2?
Keep tapping the touch button on your Mi Band 2 until you see the heart symbol pop up. Then wait for it to measure. You can also click into your Mi Fit app, wait for Mi Band 2 to connect, then on the Mi Fit home page, tap on 'Heart rate' data field, then at the bottom, tap 'Measure'.

Why did my Mi Band 2 fail to test heart rate?
When testing heart rate, please remain still. Make sure the Mi Band 2 is firmly secured to your hand. Do not shake your hand. Make sure you wear Mi Band 2 properly as outlined above. Note: Hair or scarring on your skin might affect Mi Band 2's tracking accuracy.

How do I make sure I'm getting the most accurate data from Mi Band 2?
Make sure to fill up your details correctly while setting up your Mi Fit profile. This information is important as it will helps Mi Band to track your movements and sleep according to your unique stats.

Sangat Puas

by Samgar Effember on Feb 16th 2017

barang oke, sesuai pesanan, garansi 1 minggu, langsung dapat dicoba di tempat pengambilan.
thanks jaknot
Load more review..
Remind Me when Item is Ready