We Are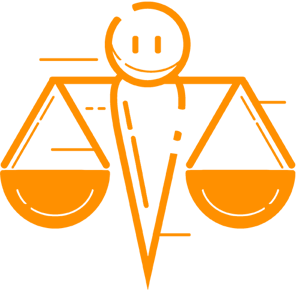 Integrity
Jujur dan Konsisten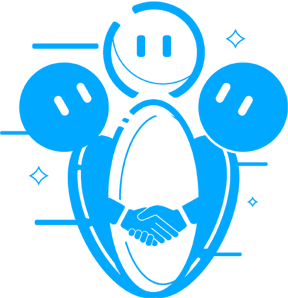 Team Work
Bersama akan lebih mudah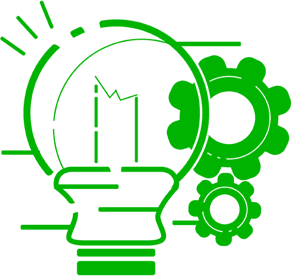 Innovation
Terus berinovasi adalah kunci keberhasilan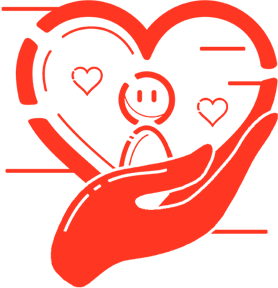 Passion
Nikmati dan lakukan apa yang kamu suka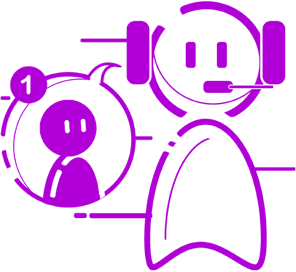 Customer Oriented
Customer selalu menjadi yang utama
Join Us
Social Media Brand
Full-Time
Tanggung Jawab :
Our ideal candidate for this position is someone who have a creative way of thinking and presenting our brand through multiple social media channels. Have excellent multitasking skills to handle all of our social media accounts in a cohesive way and handle our social media channels to make our brand stand out. You will be challenged to make strategic content, branding, and also make reports and evaluations.
Persyaratan:
Male with Positive "can-do" attitude.
Min. Bachelor degree in Marketing Communications, Business Management, Informatics Engineering, Computer Science, or other related fields.
Min 1 - 2 years as a Social Media Strategist/Brand Strategist in e-commerce company
Proficient with Google Analytics, Google Ads, SEO, and SEM are plus points.
Data-Driven marketing
Good knowledge on e-commerce business
Jakarta Barat Placement
Business Development
Full-Time
Tanggung Jawab :
Analyze the needs of a company or new business
Analyzing potential partners who have the potential for cooperation with the company
Build relationships and take the first steps to build relationships with partners to develop the company
Analyze and create strategies for building relationships with partners
Prepare, support and make presentations to build relationships with partners
Maintain partners who have worked with Jakarta Notebook and the Group
Maintain and control internal resources to develop of the Jakarta Notebook business
Persyaratan
Min Bachelor's degree in any field
Having experience in business development min. 1 year
Having good communication skills and negotiation skills
Computer literate (Microsoft Office)
Able to work in personal or team
Able to work under pressure
Smart, good-looking and well-groomed
Update the world of e-commerce to develop
Accustomed to using social media
Tanggung Jawab :
Make company's tax report according to applicable regulation in timely manner
Involve in tax compliance/Tax Administration
Keep updated with the newest tax regulation
Persyaratan
Bachelor Degree in Accounting /Tax
Certified in Brevet A & B
Having experience in the same field at least 1 year
Good knowledge of local tax regulation
Proficient in using tax system, such as E-SPT, E-Faktur, E-Filling, E-Billing, E-Form, E-Bupot
Understand about import tax regulations
Internal Auditor
Full-Time
Tanggung Jawab
Tracking operations performance through financial metrics (cashflow, transactional performances).
Support to solve any loss that arises from fraud or system failures that impact the financial perspective.
Maintain and control outstanding stock, ticket customer service, etc.
Communicate and discuss any findings.
Persyaratan
Bachelor degree (S1) in Accounting/Finance/Business or equivalent.
Preferably Less than 1 year experience specialized in Finance - Audit/Taxation.
Understand the basics of accounting/journal.
Understand the accounting cycle.
Able to work as a team or individually.
Able to work under pressure.
Strong computer skills, MS Excel in particular (managing spreadsheets, creating charts and using advanced formulas).
Fresh Graduated are welcome to apply.
Sales Executive
Full-Time
Tanggung Jawab :
Canvassing to shops in Jakarta & Surrounding areas
Maintain existing dealers
Prepare all dealer orders until they are ready to be shipped
Make a monthly sales report
Persyaratan
Male max 30 years old
Experience in sales min. 2 year
Have your motor vehicle and SIM C is still active
Able to work under pressure
Accustomed to working with sales targets
Attractive.
Having good interpersonal ability
Creative Designer
Full-Time
Tanggung Jawab
Create visual aspect of marketing material, website, and other media
Brainstorm design system to create a more efficient workflow
Execute multiple projects in a timely manner and attention to detail
Exhibit a high level of creative thinking and problem solving
Persyaratan
Bachelor in IT or Art major
Minimal 2 years experience in a creative agency environment
Expert in Adobe creative suite family (mainly photoshop and illustrator) (mandatory)
Proficient with sketch app and its symbol best practices (prefer)
Knowledge of implementing design system as a guideline for implementing creative work
Have basic knowledge of UI/UX
Expert knowledge of designing for digital platform is required
Proven knowledge of visualizing marketing objectives into art
Work well under pressure and when meet deadlines
Excellent in motion graphic/videography is a plus
Please provide a portfolio for further references. Candidates without portfolio will be skipped (mandatory)